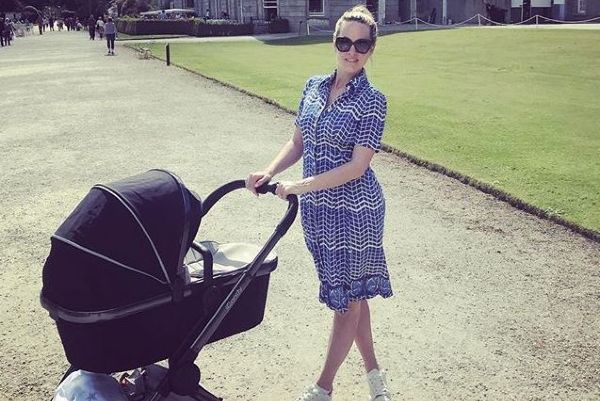 Kathryn Thomas is basking in the sunshine in California, and she's got the greatest holiday buddy with her- her 14-week-old daughter Ellie.
The mum has shared the cutest photo of her and Ellie watching the sunset in California. Kathryn penned a heartwarming note about the value of travelling with your children.
It's clear that going away with Ellie means a lot to the mum who once presented her own travel show No Frontiers.
"14 weeks baby girl and you are more beautiful than any sunset I've ever seen. But we will see so many," the mum wrote.
She promised her daughter that she'll do her best to show her as much as the world as possible.
"I hope to teach you that seeing the world is one of the greatest gifts. It makes you curious and compassionate, adventurous and independent."
Kathryn shared that travelling helps make you a better person: "It helps you to recognize and accept the differences of others."
She added: "And more often than not it is the people, not the places that will hold a special place in your heart. #travelswithellie"
The TV presenter has been documenting her new life as a mum on Instagram and we just can't get enough of it.
Kathryn's attitude is a breath of fresh air and her relationship with Ellie is so pure.
Ellie is Kathryn's first child. She gave birth to her beautiful baby girl on Friday, March 23.

She shared the joyous news in a sweet Instagram post. Alongside a photo of her baby girl's little feet, she wrote, "Ellie Mcloughlin couldn't wait any longer to meet us. Our gorgeous girl was born Fri 23rd March @ 10.02am. She is the most perfect thing I've ever seen."

She added, "Mum and Dad are totally and utterly in love."
We can't wait to see more from Ellie and Kathryn's adventure to California