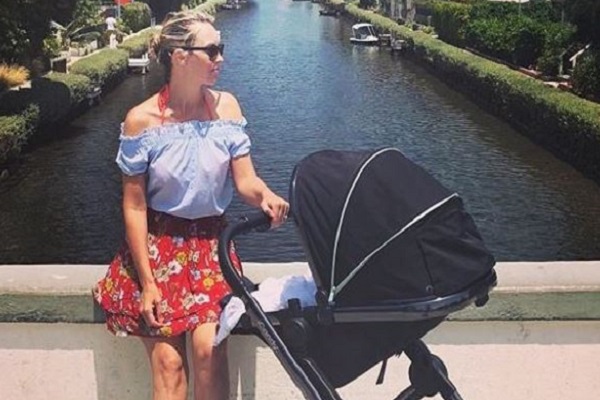 Kathryn Thomas has opened up about her post-baby body and the mum is spreading the most inspiring (and important) message about losing weight.
Experts warn new mums to avoid exercise for at least 12 weeks after childbirth. You need to let your body rest and recover, so the gym is the last place you should be.
Fitness fanatic Kathryn Thomas admitted she has been taking it easy since welcoming her baby girl Ellie into the world.
Kathryn welcomed her daughter on Friday, March 23. She told Evoke.ie: "She's four months now and under doctors advice I did nothing, no exercise for 12 weeks after she was born."
Despite Kathryn's love for fitness, she knew it wasn't wise to jump back into strenuous and intense workouts so soon after Ellie's arrival.
"I'm only slowly building up to some workouts now," she shared.
The TV presenter is creating an exercise programme for expectant-woman. She hopes the programme will guide them and inform them about the safe amount of exercise they should do throughout their pregnancy.

She said the idea for KT Bump Fit came to her during her own pregnancy: "It had taken me so long to get pregnant, I had a lot of anxiety about what I could and could not do in terms of training and exercise."
"I did a lot of research on what was safe and not safe and had Roisin, my personal trainer, help me devise an exercise routine that I could do right the way through my pregnancy."
The doting mum admitted that she has yet to shed the weight she gained during pregnancy but she is not putting herself under pressure to do so.
She said losing weight isn't her focus: "I still don't get into my jeans and I don't care one iota. It is the best feeling in the world that I have a daughter and I am not going to stress over a pair of jeans."
Preach it!