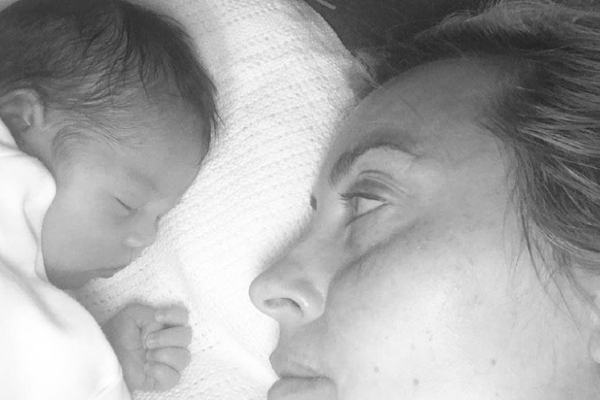 Kathryn Thomas welcomed her gorgeous baby girl Ellie into the world on Friday, March 23. The new mum has shared glimpses of her new life as a mum with fans on Instagram, and the Operation Transformation star has opened up even more about how her life has changed since giving birth to baby Ellie
Alongside a stunning black and white photo of the mother-daughter duo, she wrote, "2 weeks old today and this little peanut has changed our entire world."
The presenter explained that Ellie arrived a little bit earlier than expected, "Ellie's due date was actually today but she's gaining weight and doing great."
She gushed about how everything changes once your tiny tot arrives. Kathryn and her fiance Padraig McLoughlin have entered a brand new chapter of their lives, but it looks like they've been enjoying every second of life with their darling girl.
"Incredible how our lives altered completely when this little human was put on my chest," the mum wrote.
She may be feeling pretty exhausted, but it's clear that she knows just how special motherhood is, "Totally sleep deprived, but never been happier," Kathryn admitted.
She went on to thank her followers and loved one for the waves of love and for all of the supportive messages that they have been sending since she announced her daughter's arrival.
"Thank you for all your well wishes, support, and advice over the last couple of months. Every single message meant so much to both of us," she added.
It looks like Kathryn is enjoying every moment of motherhood. We are delighted to see her so happy!