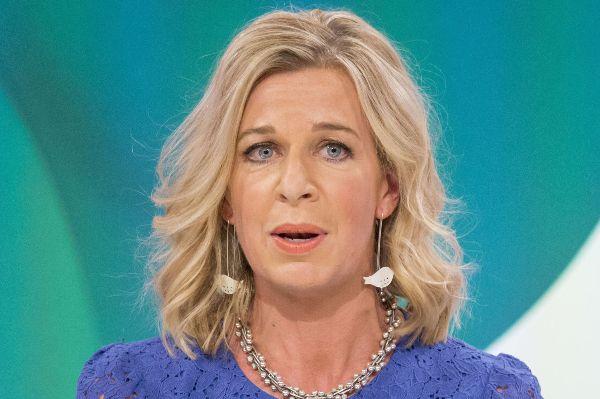 LBC radio has announced that broadcaster Katie Hopkins will leave with immediate effect.
This comes just days after she sent a series of inflammatory tweets about the Manchester attack, that claimed the lives of 22 innocent victims.
The famously outspoken host was reported to police earlier this week after appearing to suggest there should be a "final solution" to ending the tirade of terrorism.
LBC announced Katie's departure this morning but offered no official reason why.
A spokesperson said: "LBC and Katie Hopkins have agreed that Katie will leave LBC effective immediately."
Twitter has, of course, reacted to the broadcaster's inappropriate tweet, and to the news of Katie's departure from her long-running radio show.
Can't believe Katie Hopkins called for a "final solution," can we deep how crazy this is? Like, that's a very mad piece of rhetoric.

— Ash (@escofree) May 23, 2017
A number of social media users have expressed their distaste for Katie's comments about calling for a "final solution" to terrorism.

Too heartsick for Manchester to write today, made worse by Katie Hopkins calling for a 'final solution'. Same fanaticism, different side.

— Christopher Fowler (@Peculiar) May 23, 2017
One user said: "And, on cue - Katie Hopkins uses the tragedy in Manchester to get attention by using term 'final solution'"; while another asked the public to "boycott" LBC until they fire the mum-of-three.
Katie's reaction the the horrific attacks have a stark contrast to the reactions to a number of other public figures.
Actor Tom Hardy has pledged his support to the victims of the attack and their families, and has helped to raise thousands of pounds for them in the aftermath of the atrocity.
Similarly, Liam Gallagher has announced that he is to perform a concert in Manchester, with all of the proceeds going towards helping those affected.
In total shock and absolutely devastated about what's gone down in MANCHESTER sending Love and Light to all the family's involved LG x

— Liam Gallagher (@liamgallagher) May 23, 2017
What do you reckon, mums? Was Katie Hopkins out of order? Or did she make a valid point?