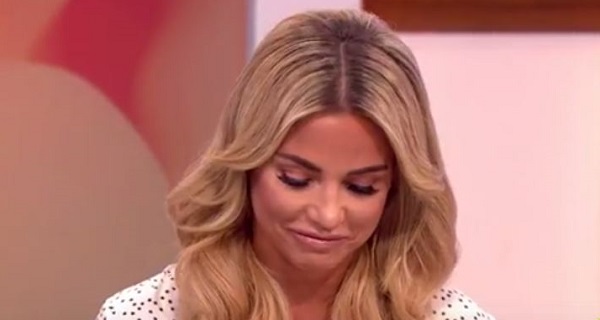 She is known for her strong personality, but Katie Price showed a much more vulnerable side today as she revealed she is taking some time out from her stint as a panellist on Loose Women.

The former glamour model revealed that the release of her latest book, Reborn – which deals with husband Kieran Hayler's 2014 affair – has re-opened old wounds.

Appearing on the ITV show, Katie said that the promotional trail for Reborn has proven traumatic for her, forcing her to revisit the fallout from Kieran's romance with her best friend, Jane Pountney.

"I will never forgive him, never forget. But I learnt to deal with it. My heart has still not healed," she said.

She added: "It's been absolutely awful – torture. I haven't got any tears to cry. My heart is broken, it's shattered."

She then admitted that while the pair are heading back to therapy to work through this difficult time, they are not heading for divorce.
"I want to clarify that me and Kieran are absolutely fine. We're not splitting up – there's no such thing. It's just been hard, emotionally, for us," she said.

Katie's appearance was interrupted when Kieran, who was watching at home, shared a video message assuring her that he 'loves her' and is going to 'support her through everything'.

While Loose Women fans will no doubt be disappointed by news of Katie's departure, she assured them that she plans to be back in action in a month's time.

We're wishing Katie all the best at this time.

SHARE the news with a fan of the inimitable Katie.