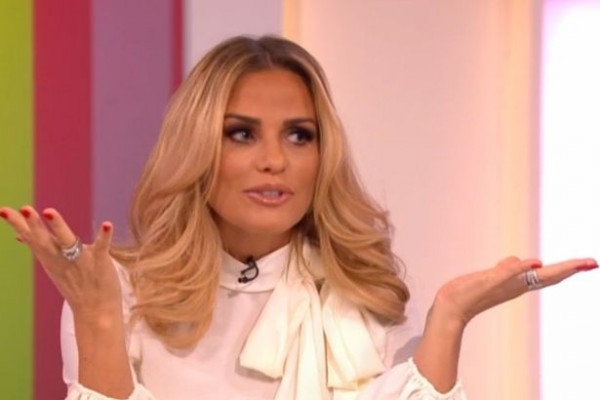 Glamour model Katie Price has received a backlash for posting a picture of her 10-year-old daughter Princess wearing makeup and false lashes.
The caption on Katie's Twitter/Instagram picture says, "Just look at her!", with a princess emoji.
"10 years old and more make up than Debenhams L'Oréal counter," one person tweeted.
"She's 10 years old ffs - I personally wouldn't want a daughter of mine being perved over on the internet by dodgy people - not clever," said one commenter, on Twitter.
"Absolutely the reason you get so much bad press.... the poor kid! Let the child be a child.... for god sake don't let you be her role model!" commented another.
However, not all of her followers were critical of the post. Some followers had high praise for the reality TV star.
"Absolutely beautiful little princess," said one person on Instagram.
"Rapunzel eat your heart out," commented another.
"What beautiful hair! She is going to be a stunner Katie!" another said on Twitter.
Being no stranger to controversy, Katie also received similar criticism during the week, for sharing a picture of Princess in a washing machine. It appears she was trying to plug the product on her social media sites.
"Hide and seek! Found [Princess] in our new 18kg washing machine from Cater Wash the best thing I've found to get my washing done quicker," she said.
The model was accused of irresponsible parenting and selling out at the expense of her kids.
"Making housework so much easier because I can wash loads at once!" She also posted a link to the manufacturer's website of said washing machine.
"Hope you got a free one at risking the life of your child. Sad so sad!" wrote one follower on Instagram.
"Did you really put your kid in a washing machine for money? What a world." another tweeted.
"Blimey what stupid staged photo, publicity craving at expense of kids." another person remarked.
Katie had Princess with former husband Peter Andre. She has five children – Princess, Harvey, Junior Savva, Jett and Bunny.
Katie is rumoured to have auditioned for Dancing On Ice. "Katie is speaking to ITV at the moment about going on Dancing On Ice. They're interested and she seems keen too," said a spokesperson for the Brighton native, according to the Metro.
"She wants to do it more than a lot of other shows because she sees it as a challenge and she actually has to learn something. On I'm A Celeb and CBB she didn't really have to do very much."