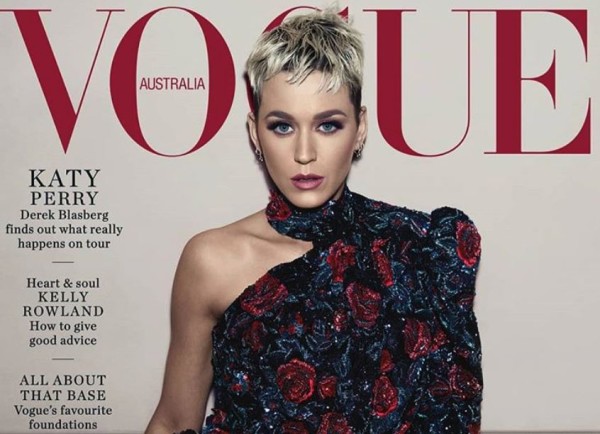 Love them or loathe them, we have to admit - we're a little bit obsessed with Katy Perry and Orlando Bloom's relationship.
The unlikely pair have hooked up/split up/gotten back together again and it has kept us all enthralled.
Katy recently gave an interview to Vogue Australia for the August 2018 issue, where she opened up about her relationship with Orlando.
First look: @katyperry covers Vogue Australia's August 2018 issue. Read the cover story here where Perry talks her career, meeting the Pope and protecting her relationship with Orlando Bloom: https://t.co/GggPFWl7RM pic.twitter.com/X0Ini3QWNA

— Vogue Australia (@vogueaustralia) July 17, 2018
She explained that while she loves being with him, that there were many reason's why she does not speak about him publicly.
And it's not simply because she wants to keep that part of her life private.
It is down to the fact that if she does divulge about her love life, it will give it more significance than other areas of her life - such as her activism, her career and her faith.
When Katy met Pope Francis in the Vatican in April, she was disappointed with the media coverage that it got because Orlando was by her side for the trip.
"I don't want it to be a headline of the story, because it takes away from the purpose," she said.
"Also, it's extremely misogynistic. Of course, I love my relationship, but that is one part of me, and I don't want any part of what I do to be diminished."
Katy Perry says Orlando Bloom relationship is just one part of her #KatyPerry #OrlandoBloom #RussellBrand pic.twitter.com/FtMr87k8D7

— BANG Showbiz (@BANGShowbiz) July 18, 2018
These comments have been hailed as a powerful and feminist view of relationships and it's not surprising.
Katy has weathered her fair share of unwanted attention in her romantic life but, as she acknowledges, ''there will always be noise.''
Hear, hear, Katy!