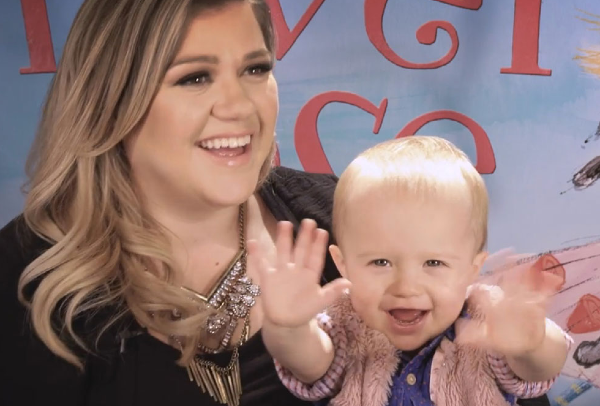 Kelly Clarkson has her hands full with four children at home, raising them can be overwhelming at times, but the Breakaway singer admitted that her children are the ones who have taught her the most amazing lessons in life.
In an interview with People, she shared that despite her struggles, motherhood has been the most rewarding experience in her life.
"I know it sounds silly, but kids teach you to be a better human. They're watching every moment, not only me at home but me sitting here with y'all," she said to reporters.
Kelly hopes to give back to her children by being a strong role model, "I hope with our two boys and our two girls that they see their parents as successful, loving and respectful people 'cause that's what we want for them."
Kelly and her husband Brandon Blackstock share four children, two from Blackstock's previous marriage, and their daughter River-Rose and son Remington.
The mum admitted that motherhood can be difficult, "They are challenging. Wine is necessary", she joked.
We understand that raising four children can be intense, but the all the parents want is for their children to be happy. Kelly wants her children to follow their dreams, regardless of how farfetched they may be, "I'm going to teach my kids to do what they love, regardless if they're the most famous person doing it."
"Love what you do. Love who you work with and don't work with people you don't and don't do things you don't love," the mum shared.
Kelly's words of wisdom are so inspiring!