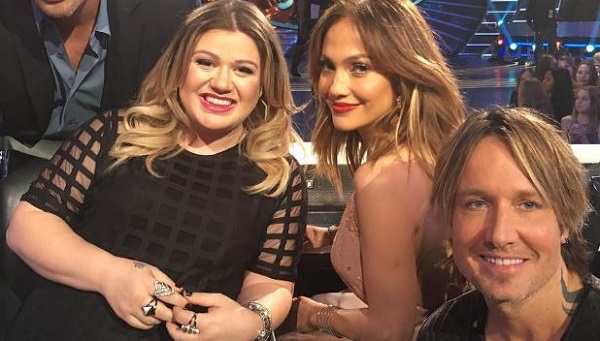 One glance at her social media channels, and it's easy to see that Kelly Clarkson is a doting, adoring mum.
However, in light of her experiences in carrying her two children, it's not hard to see why she has ruled out adding to her brood.
The 34-year-old plays mum to two-year-old daughter River Rose and six-month-old son Remy, as well as husband Brandon Blackstock's two children from a previous relationship.
And in an interview with E! News, the Breakaway singer insisted that she is perfectly content to leave their brood at that.
When asked if she would like another child, the singer replied: "No! Unless someone dies and gives us their kids or something, no."
"I had miserable pregnancies, that's why," she added.
Kelly made no secret of the turbulent time she had while pregnant with both River Rose and Remy.
Indeed, she branded her first pregnancy 'the worst ever', and went on to reveal that she would never be able to give birth naturally on account of a pelvic condition.
She then announced her second pregnancy at a concert, before she had even informed some family members, because she was having such a 'hard time'.
On reflection, we can totally see why Kelly is happy with her lot.
SHARE with a fellow mum who can relate to Kelly's experience.