They tend to find themselves in the spotlight for both the good and the bad aspects of their lives, and this came back to haunt them recently, following a high-profile split.
However, it seems that things are back on track for Kerry Katona and husband George Kay, who have opened up about their recent split and reunion with OK! magazine.
Having just moved into a new home with their five children, the couple spoke candidly about George's battle with depression and Bell's Palsy.
George first became aware of the condition when he lost feeling on one side of his face, and he recalled the upsetting fallout for the publication.
"I am vain – when one side of my face wasn't working it felt like the end of the world to me. I tend not to show my emotions, so it all just crept up on me. I will hold my hands up; I wasn't a nice person to live with," said the fitness instructor.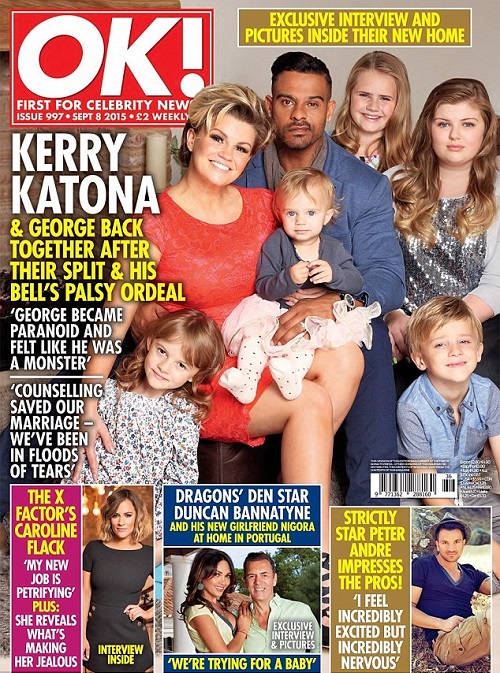 Kerry, meanwhile, gave her version of events, adding: "George became a bit paranoid about going out or doing anything because he felt like a monster. Even with half his face not working, he is still better looking than all of my exes put together!"
The Atomic Kitten singer revealed that, following a highly publicised falling out, they managed to save their relationship through counselling.
"We were in floods of tears. The conclusion was that we were both madly in love with each other," said the mother-of-five.
We're glad to hear that things are back on track for the couple.