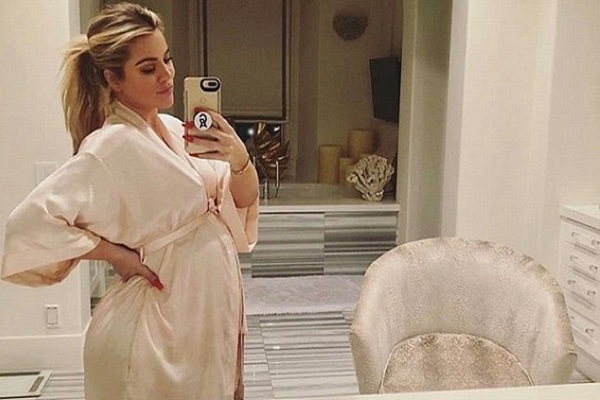 Khloé Kardashian has been an open book about her journey to motherhood ever since she announced her joyous pregnancy news.
The soon to be mum has been documenting her pregnancy on her social media accounts and her website.
She has left our hearts melting by posting stunning photos with her boyfriend Tristan. She's spoken about every topic, from her pregnancy cravings to how pregnancy has affected her sex life.
We admire the businesswoman's honesty.
Before her pregnancy Khloé was working hard on keeping her body healthy and toned, however, every mum will know that your body can change drastically during pregnancy.
From gaining weight to changes in your skin, every mum's body changes in a variety of different ways.
Khloé stated that she misses her pre-pregnancy body in an Instagram post.
"Old pics but I'm loving My Revenge Body looks on tonight's episode! Hi, old body. I'll see you very soon! I promise," the 33-year-old wrote.
Khloé was met with mixed reactions from her followers, with many fans reminding her that her body is changing for the most amazing reason.
"You should be proud of your body NOW you're growing a beautiful baby!!," one user commented.
Another encouraged the mum-to-be to embrace her beautiful, new body, "I know you work so hard to get in shape. However, growing a child in your body is the most magical thing a woman can do. Would love for you to post pics of your baby bump more often. Share the magic with us."
One user said, "You're growing a wonderful gift! You should embrace it and not be so eager to get your old body back."
We think Khloé looks simply stunning!