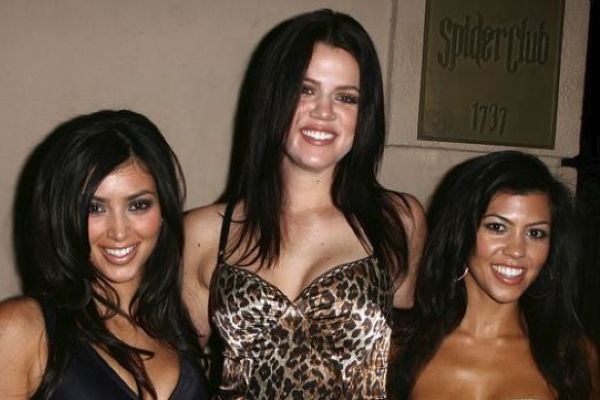 The Kardashian-Jenner clan is full of mums now - Kendall Jenner is the only sister who's still childless - and so new mother Khloé Kardashian has plenty of sources of parenting advice.
Since welcoming her daughter True Thompson on April 12, we're sure she's been receiving plenty of tips from her helpful siblings!
"Sure, we disagree on some of our parenting skills, but ultimately I look up to them so much as mothers," the mum-of-one wrote on her website.
"I can't say exactly what advice or skills I'll be taking from them, but I'm going to remain awe-inspired by how they can handle it all. I hope that comes easily for me."
Kourtney is mum to eight-year-old Mason, five-year-old Penelope, and three-year-old Reign, and is the sister most eager to offer guidance.
Khloé admitted on Jimmy Kimmel Live while pregnant, "Kourtney gives a lot of advice, and I think it's so sweet, but I don't want to do some of that stuff...It's either her way or no way."
As for mum-of-three Kim, she's already helped Khloé in a very tangible way - by holding her leg during labour!
"You are so strong, you made that look so easy!" Kim tweeted of her little sister, "I can't wait for our baby girls to grow up as best friends the way we are! I'm so happy I was able to return the favour of holding your leg while you pushed."
Kylie's only got two months on Khloé as a mum, but we are sure she is imparting words of wisdom and encouragement as they both look after their newborns.
And while the 33-year-old admits that taking others' advice isn't necessarily her cup of tea, she admires the examples Kourtney, Kim, and Kylie have set before her:
"Even though I'm not big on taking advice — I don't believe there's only one-way-or-the-highway and we all have to adapt into our own routines — it's so comforting to know that I have sisters whom I can ask about anything that may come up.
"Just by observing them as moms, I've already learned so much."