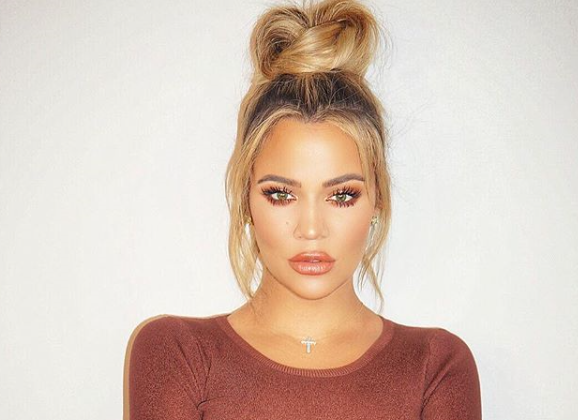 The Kardashian family are well used to getting their fair share of criticism and not-so-brilliant press.
However, when those mean comments from trolls online start to aim for their children, that's a whole other story.
This has been happening to Khloe recently, who has had to deal with her four-month-old daughter True, getting the brunt of angry people commenting on social media platforms.
Khloe uploaded a photo of True, her daughter with Cleveland Cavaliers' basketball player Tristan Thompsom, on Instagram recently and it faced a huge backlash.
The baby was pictured smiling as she sat sitting in a child-sized Bentley, which Khloe captioned, ''I'm not sure what's cuter, the cute teddy bear driving the Bentley truck or True's cheeks and smile.Thank you Auntie Kimora and family for the precious gift!''
Some people simply saw a happy baby surrounded by new toys, while others saw red and were quick to point the finger of judgement.
One wrote, ''MATERIALISMMMMMMM imbedded in her skull already.''
Another said, ''just remember- kids don't need crazy big toys to be happy!''
Others couldn't see why people couldn't let it go, with one commenting, ''seriously people if you cannot accept the fact that it is a picture of a cute baby sitting in a gift that was given to her and her mom took a picture then scroll along.... Quit being so negative.....ACCEPT the simple fact cute baby nice picture!!!''
Khloe did hit back though, when one of her followers suggested that she should encourage her daughter to be "closer to God.''
To which Khloe had an articulate response.
''We read children's bible stories everyday and we say prayers every single night but you should not pass judgement either way. Why be so negative if you are a child of God? She's a baby who received a beautiful sweet gift and I was SOOO excited to put her in it and take a picture! I'm enjoying every single moment I can with my sweet angel! The angel GOD gave me!''
You may not be he biggest fan of the Kardashian's but you have to hand it to Khloe, she handled that perfectly.