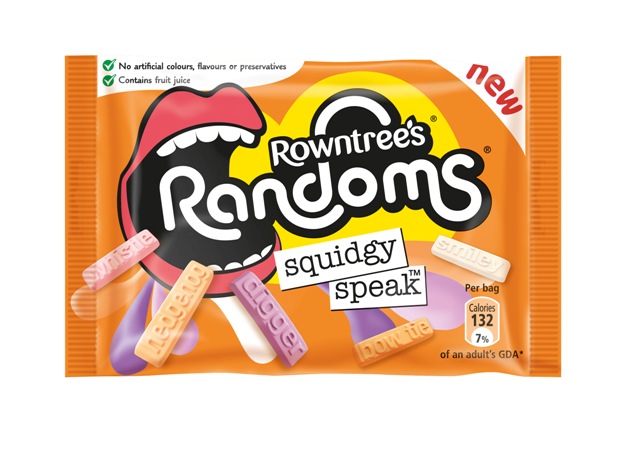 There is nothing more entertaining for kid than food they can play with! So sweets that they can use to make up stories is guaranteed to be a hit.
New Rowntree's Randoms Squidgy Speak is the fun, tasty new offering from Rowntree's. Every bag is full of fruit flavoured foamy sweets, each featuring a different word. Kids will love making up stories using the words and they might even add a few new words to their vocabulary!
Squidgy Speak are made of real fruit juices and contain no artificial colours, flavours or preservatives. There are four flavours in each pack (apple, orange, blackcurrant and strawberry) and there are 40 random words to tell a different story. So next time your kids do something good, reward them with a delicious fun Squidgy Speak.