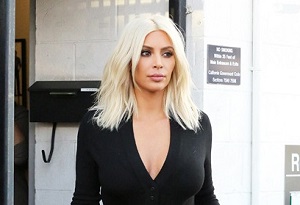 Kim Kardashian has never been shy to speak out about her pregnancy woes, and recently revealed that she has been suffering a lot with morning sickness as she prepares for baby number two. However, her followers are not one bit happy with her latest move on social media.
The reality star has provoked the ire of mums and mum-to-be all over the world after going online to promote a morning sickness tablet.
The 34-year-old, who gets paid millions to endorse and promote products across her social media channels, excitedly wrote: "OMG. Have you heard about this? As you guys know, my morning sickness has been pretty bad. I tried changing things about my lifestyle, like my diet, but nothing helped, so I talked to my doctor."
Beside the photo of her holding up a bottle of Diclegis, she added: "He prescribed me Diclegis, I felt a lot better and most importantly, it's been studied and there was no increased risk to the baby. I'm so excited and happy with my results that I'm partnering with Duchesnay USA to raise awareness about treating morning sickness."
While Kim went on to advise anyone suffering with morning sickness to consult with a doctor before medicating, Instagram users were not happy with her post.
"Taking drugs during pregnancy is risky…Women should not follow blindly. These are their children being put at risk/ potentially harmed," wrote one concerned follower.
Meanwhile, another simply couldn't hold back when it came to Kim's ethics: "Wow thanks for the product placement. Girl, you don't use your pregnancy to make money…stop depriving that child."
What are your thoughts?