There's always one in every family.
Any time we try to get our little ones together to capture a moment or memory, one of our kids refuses to participate.
And naturally, the evidence of their refusal is evident in the photograph, something Kim Kardashian is all too familiar with.
The 38-year-old uploaded a picture to Instagram with all three of her children, however, North wasn't so keen.
The five-year-old is looking less than impressed at the camera as her mum holds Chicago and Saint's head.
Sitting on some steps, Kim smiles for the shot as Saint is looking into the distance and little Chicago is looking directly at the camera.
Poor North is frowning with her arms folded - it's never easy trying to get everyone happy for a family picture.
And it seems like regular occurrence as Kim captioned the photo: "North is always a mood [laughing face]."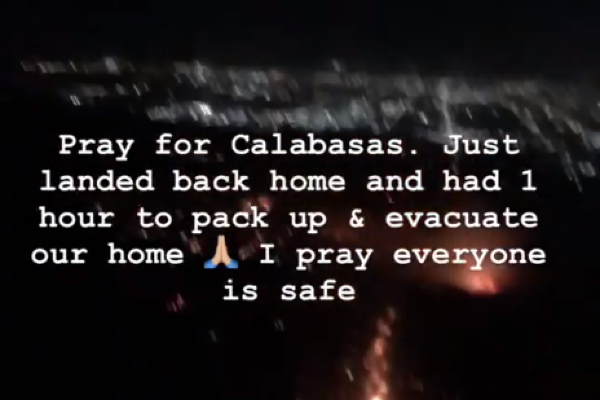 Regardless of North's frown, she is still so adorable.
Kim has had a challenging 24-hours as on her arrival to her Californian home, she had an hour to pack up her belongings and evacuate the area.
Calabasas residents are currently under orders to leave as wildfires tear through the valley.
The mum-of-three took to her Instagram stories to document the events and asked for fans to pray for the LA city.
We hope everyone is safe.