When it comes to hosting parties, The Kardashians are known for going all-out.
Whether it's their annual Christmas party, launch event of a new endeavour or a good old-fashioned birthday shin-dig, the family knows what they're doing.
Over the weekend, the youngest daughter of Kim Kardashian and Kanye West, Chicago, turned five years old and her mum threw her a fabulous party to celebrate.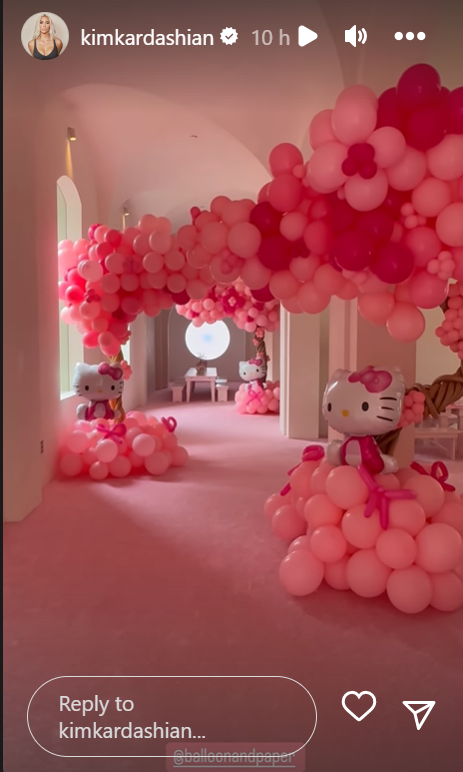 The theme of the get-together was Hello Kitty and featured incredible decor to bring the idea to life. From balloon cherry blossom trees and a painting station where Chicago and her pals could decorate Hello Kitty statues, to a smile making spot and teddy-making area, the extravagant party looked like a hoot.
Kim also had a pink indoor ball pit complete with slides to entertain the littles one and a special guest of honour- Hello Kitty herself!
There was plenty of Hello Kitty-themed food including milkshakes, ramen, waffles and even toasted sandwiches with pink cheese to feed any hungry tummies.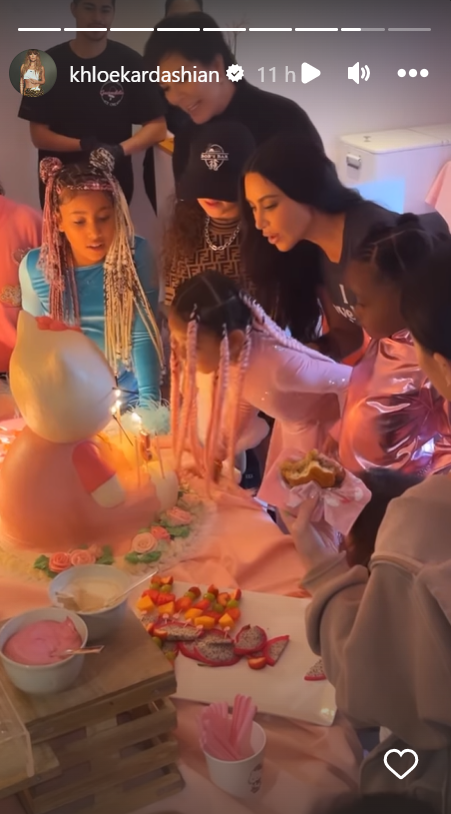 Khloe Kardahsian shared a sweet video of the party-goers singing Happy Birthday to Chicago as she blew out the candles on her cat cake. Kim could be seen helping to hold her daughter's hair away from the flames as Chi's nan, Kris Jenner, joined in on the sing-song in the background.
The SKIMS CEO posted an adorable tribute for her youngest daughter to her 340M Instagram followers.
Alongside a collection of cute photos of them in matching pyjamas Kim penned, "My twin. Happy 5th Birthday. I really can't believe you're 5! I'm so so proud to be your mom, it's the best feeling in the entire world".
"You are the cuddliest sweetest silliest most independent caring girl in the whole world and I just love you so much!".