We can't believe how big our little ones get.
It seems as if we blink and they've gone from a tiny tot to a very independent little person.
Kimberley Walsh knows this feeling all too well as she celebrates her son, Cole's second birthday.
Marking the special occasion, the former Girls Aloud member posted a sweet collage of Cole to her Instagram.
Captioning the gorgeous selection of photos, the mum-of-two said: "My baby Cole is 2!!! And not a baby anymore. Still a cuddle monster though...we love you so much Coley."
In her stories, she captured Cole blowing out his candles and she wrote: "Happy Birthday, beautiful boy."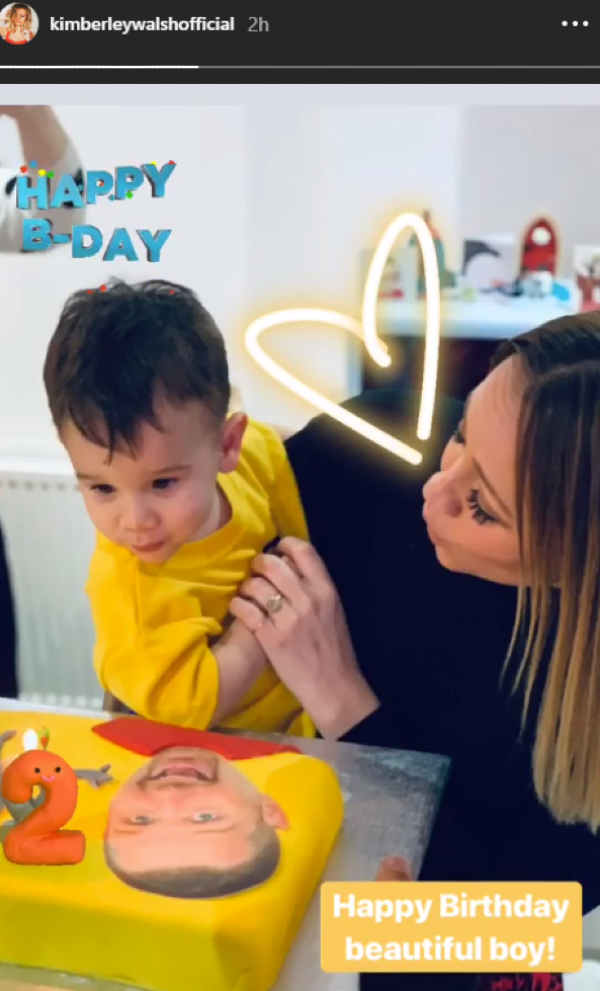 Cole has a big brother, three-year-old Bobby Scott.
The singer shares the boys with husband, former Triple 8 boy band member Justin Scott.
Recently, the mum shared that the family are getting ready for Christmas, as she snapped Bobby amongst a range of Christmas trees and uploaded a picture of their gingerbread house.
A big Happy Birthday to Cole and we are sure that Santa will be very good to the boys this year.