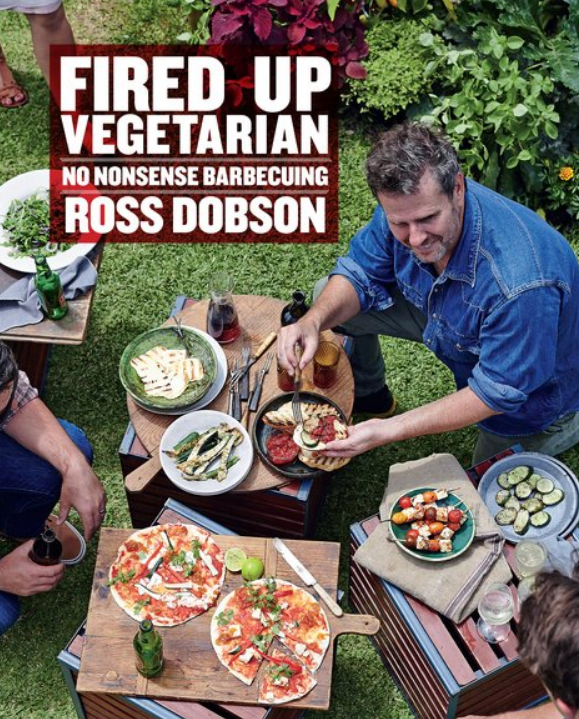 There is just something about the smell of food cooking on a barbeque that instantly gets our mouth watering.
And while we may be a little way off from dining outside under a clear blue sky, you don't have to wait until the summer to 'whip up the Barbie'.
As we move into spring, it's time to dedicate at least a portion of your weekend to cleaning your outdoor kitchen or if you don't have a BBQ just yet, now is a really good time to invest in one.
When it comes to cooking this way, many of us think that only meat-eaters can be catered for often leaving vegetarians out in the cold. However, in his cookbook Fired Up Vegetarian, King of the Grill Ross Dobson shows us all that you don't need to be a meat eater to enjoy the joy of cooking outdoors.
In this book, chef Dobson turns traditional barbeque food on its head with 80 versatile vegetable recipes for vegetarians and meat lovers alike.
Drawing on culinary influences from around the globe, including South East Asia, India, the Middle East and Europe, Ross' flavoursome vegetable dishes include everything from silverbeet and feta gozleme to Jalapeno jam and pumpkin and black bean dip.
With cooking tips and advice for achieving the best results from your barbeque, the fail-safe recipes in Fired up Vegetarian have all your barbeque needs sorted. And while these recipes are intended for the BBQ, you can use the grill on your oven if you really don't fancy standing outside.
Previous owner of a successful café and catering business, Ross Dobson has several books under his belt and is constantly searching for accessible, exotic ingredients and exploring different cooking techniques.