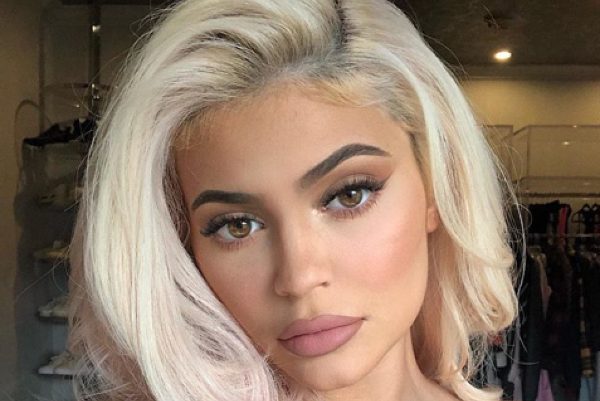 Kylie Jenner got into the Halloween spirit with makeup guru, James Charles.
Posing as a model for James Charles' Youtube Channel, the 19-year-old began to makeover the mum-of-one into a skeleton, and the conversation soon turned to her daughter, Stormi.
The little girl is eight-months-old but it seems like her personality is very much shining through and she's very like one of Kardashian sisters.
The 21-year-old revealed that the infant reminds her a lot of Kendall, that her personality is similar to her sister and she found it "funny."
When asked how much motherhood has changed her life, Kylie opened up about always wanting to be a mum.
"I really feel like this was always what I was meant to do and I use to have dreams at a young age of having kids - like actual dreams," she said.
I don't feel like a different person, I just look at life a little differently," she added.
And we can expect some more babies from Kylie, as she said it's only a matter of timing.
"I do want to have more, but when is the question," the make-up mogul confessed.
She added that she'd love a sister for her daughter and even has a name picked out for her future child.
As for Stormi's name, the little tot almost had a different spelling of her name.
Kylie revealed that she was supposed to spell her name with an 'e' at the end, but a call to the registry office quickly changed her decision.
"When they called me from the birth certificate office and I was finalising the name, I was like, 'S-t-o-r-m-i,'" Kylie explained.
"Literally, right then and there I just changed it to an 'i.' And they were like, 'OK.' I hung up the phone and I was like, 'Damn, I guess that's her name!"
Kylie looked incredible as a skeleton thanks to the very talented hands of James Charles.