No one likes queuing at the best of times but ESPECIALLY when you've got a gaggle of 'hangry' kids behind you.
Whether they're moaning for food, bursting to go to the bathroom or simply running off, kids make ordering food (slightly) more difficult.
But not anymore.
Turning a little more fancy schmancy, McDonald's have launched their new self-service kiosk where mums can make their food selection, pay by card and then take a seat and relax while their food is cooked to order and delivered to their table.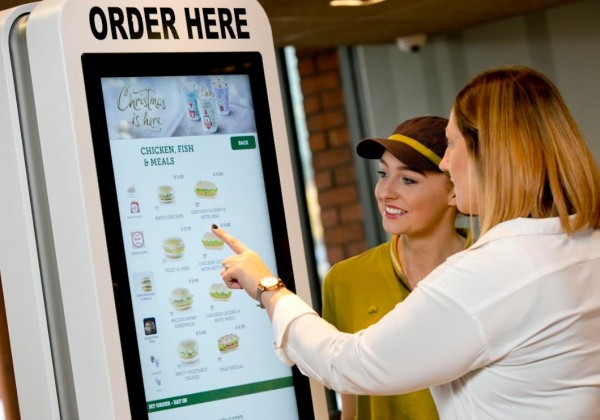 Yup, no more standing in line holding back kids to stop them running off or having to deal with a tray ladened with burgers and chips while you try to find a seat.
And if that wasn't posh enough for you, their Signature Collection - a thicker cut burger, served in a delicious brioche bun and in classic, spicy or BBQ style - is now available.
Sounds perfect to us!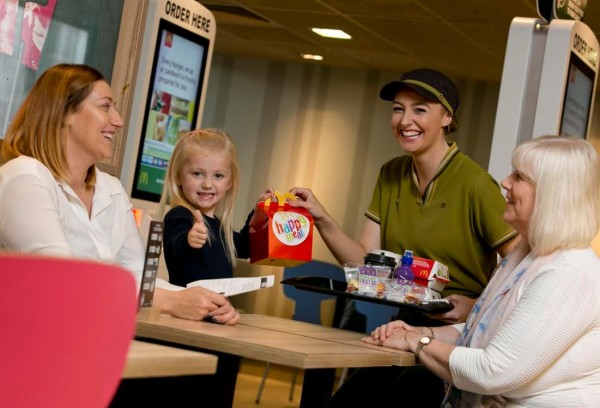 Their table service and Signature Collection is available in the following restaurants:
Dublin: The Square, Belgard Road, Dublin Airport T1, Donaghmede, Carrickmines, and Lucan Drive-Thru.
Kilkenny: Kilkenny Drive-Thru.
Kildare: Naas Drive-Thru.
Louth: Dundalk.
Cork: Douglas, Ballincollig and Musgrave Park.
The Signature Collection by McDonald's is also available in O'Connell Street, Dublin, East Wall Road and Dublin Airport Drive-Thru.