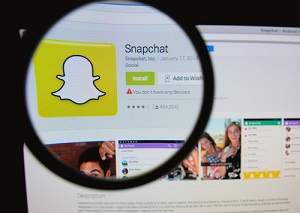 The latest photo hacking scandal has prompted safety fears for thousands of children.
According to reports today, website 4Chan has been inundated with messages detailing the hacking of some 100,000 Snapchat photos, with the incident being referred to as 'The Snappening'.
With half of Snapchat's users aged between 13 and 17, there are fears among concerned parents that their children's images may be leaked online without their permission.
Given that Snapchat photos are supposed to automatically delete after ten seconds, the hacking has prompted fresh fears regarding just how safe our images and online information are.
Snapchat has released a statement insisting that the photo leak was the fault of third-party apps, and that their servers were not hacked.
First the celebrity iCloud hacking, and now this; it just proves that parents will have to be extra vigilant when it comes to monitoring their and children's Internet activity.