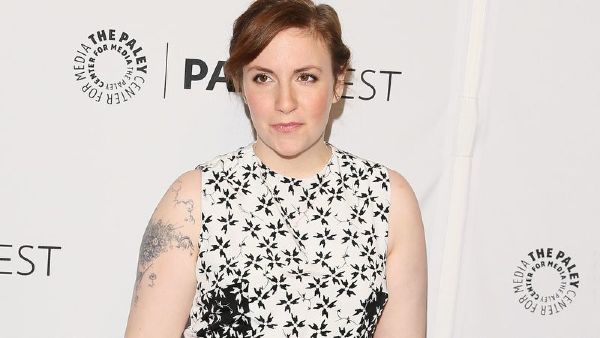 Lena Dunham has a tendency to polarise an audience; people are either fully with her or completely against her.
She may have divided public opinion when it comes to her views on feminism (and her poorly thought-out apologies), but what cannot be denied is the fact that she has become a fantastic advocate for women's health; wanting to raise continued awareness on the issues that can be debilitating.
She has been very open with her struggle with the chronic condition, endometriosis, writing in-depth about her dealings with this in a recent Lenny Letter and frequently on social media. Endometriosis is a condition without known cause that occurs in women where the lining of the womb decides to move into the pelvic area, ovaries and other places in the body. It can hugely affect your day-to-day standard of living.
Now, the Girls star has confirmed that she has had a total hysterectomy after "years of complex surgeries measuring in the double digits" and countless unsuccessful attempts to manage her symptoms using "pelvic floor therapy, massage therapy, pain therapy, colour therapy [and] acupuncture."
Dunham said her surgeons found several other issues with her reproductive organs while they were performing the procedure, according to the March issue of Vogue.
"In addition to endometrial disease, an odd hump-like protrusion and a septum running down the middle, I have retrograde bleeding, a.k.a. my period running in reverse so that my stomach is full of blood," Dunham said. "My ovary has settled in on the muscles around the sacral nerves in my back that allow us to walk. Let's please not even talk about my uterine lining. The only beautiful detail is that the organ — which is meant to be shaped like a light bulb — was shaped like a heart."
She then opened up about her thoughts on motherhood and what her options will be if and when she decides to go down that road.
"I may have felt choiceless before, but I know I have choices now. Soon I'll start exploring whether my ovaries, which remain someplace inside me in that vast cavern of organs and scar tissue, have eggs. Adoption is a thrilling truth I'll pursue with all my might."
We can't imagine the decision to have this elective surgery performed was easy to have to make, but she has openly been struggling with her health conditions for years; she has been hospitalised at least three times in less than a year for endometriosis. Last April, she underwent surgery to free her ovaries from her rectal wall. Despite declaring afterwards she was endometriosis-free, she was rushed to hospital the following month while attending the Met Gala in NYC. She then told fans that she was, "in the greatest amount of physical pain that I have ever experienced" after having to cancel her Lenny tour around the US.
Her willingness to put her health and body first is a shining example of what we, as women, don't do enough. Often, our daily lives revolve around the importance of family, children and work and that can mean our health can take a backseat. We're faced with a seemingly endless tirade of meetings, deadlines and everything else and at times, it's easier to just plough on, even though we shouldn't.
Take a leaf from Dunham's book and take time to get well. Your health is your wealth and without it, everything else is insignificant.
We applaud her for speaking out and wish her a safe and speedy recovery.