Most of us ladies lust after the women adoring our magazines and television ads for their beautiful glossy hair that they seem to flick or brush through with little or no effort.
And while many of us with frizzy, dry or unmanageable hair often feel like red carpet ready tresses is out of our reach, now, thanks to Scott Cornwall's ShineOn, it is within our grasp.
The revolutionary at-home glazing technique is formulated to deeply condition hair and create lustrous shine, and it only takes 20 minutes to apply and develop.
Ammonia-free, its unique collagen cream formula hydrates, fills and softens the hair whilst creating a dazzling shine.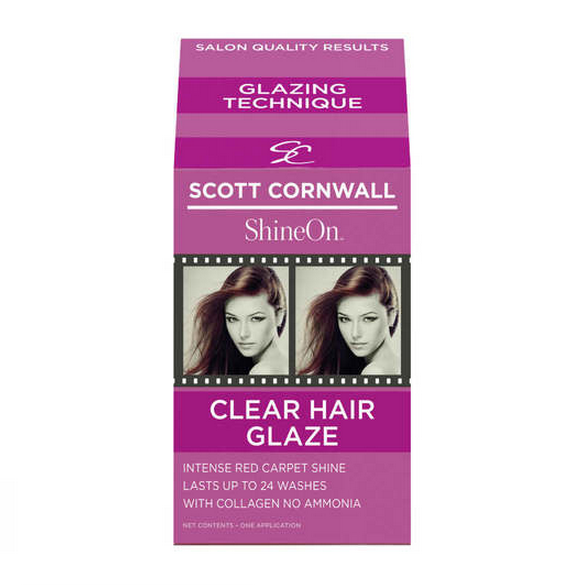 It can be used on grey, natural or bleached hair and it can even be used as a colour sealant to retain lustre between colourings without affecting your shade.
With its diamond clear molecule, it leaves hair looking enriched and shining.
Scott Cornwall's ShineOn Clear Hair Glaze is available from Boots nationwide