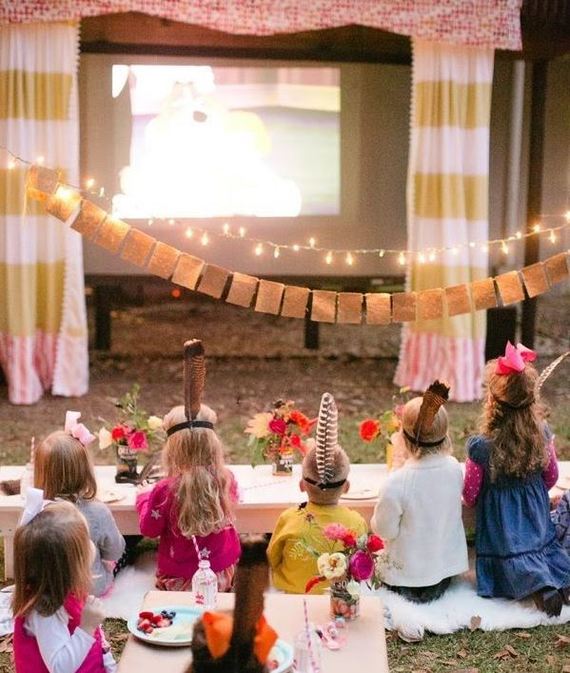 Great idea if you're on a tight budget for your child's party. They'll have lots of fun playing along and will be kept entertained by their favourite movie for a couple of hours.
What you'll need
TV
Chairs
Popcorn
Sweets
Paper
Pens
How to set it up
Pick the movie and the time you want to watch it.
Make ticket stubs out of paper and distribute them to everyone watching the movie.
Pull the curtains and dim the lights. If you have a lot of children over to watch the movie, put cushions on the floor to create more seats.
Have someone on the door to collect the ticket stubs and have an usher ready to show everyone to their seats. You can even have someone 'selling' popcorn and sweets.
When everyone is seated, turn off the lights and start the movie.
Image via Pinterest