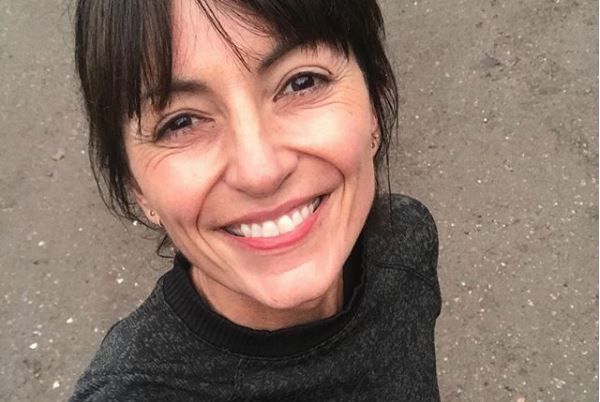 Davina McCall suffered the tragic loss of her sister, Caroline Baday to lung cancer in August 2012.
However, the presenter who is now the same age as her sister when she lost her life to the disease, says she isn't worried about developing cancer.
The 50-year-old revealed in an interview with the Mirror that she use to worry about the illness, but now channels that energy into exercise.
"One in two of us is going to end up with cancer. Cancer used to play on my mind," she told the publication.
"Quite close to Caroline's death I definitely would think about every niggle 'Oh, is this cancer?'.
"Now I just think I am doing everything I can to stay fit and healthy … and life is what it is," the presenter added.
The mum-of-three takes to Instagram to share her active, healthy lifestyle with fans.
The host is now a huge advocate of the fitness lifestyle and is working on reaching her goal of becoming a personal trainer.
Earlier this year, Davina took to the social media to celebrate the milestone of achieving her level two, with the next step to becoming a fully qualified.
The fitness guru announced her split from husband of 17 years, Matthew Robertson last November.
The pair share 16-year-old Holly, Tilly, who's is 14 years old, and 11-year-old Chester.