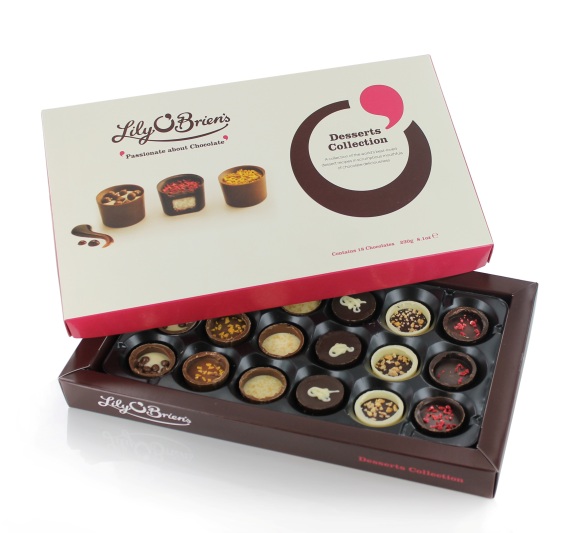 Whether it's someone's birthday, an anniversary, or a thank you present, you can't go wrong with a delicious box of chocolates. If you want to treat your loved one to something really special, we recommend Lily O'Brien's luxury chocolates.
The Irish chocolate brand has undergone a makeover with a new look and a new taste. Created by Dubliner Gillian Reidy, the packaging was redesigned with a minimalistic look that says luxurious, premium and Irish. The new logo takes inspiration from historical Celtic Torque designs, which gives a subtle nod to the company's strong Irish heritage.
The new look has been incorporated across the whole range, including Desserts Collection (€10), the Assorted Pouch (€3.49) and Ultimate Chocolate Collection (€10 - €15). There are also new gorgeous recipes that are sure to tempt all chocolate lovers.
Dessert lovers will adore the Desserts Collection, which is filled with the world's favourite dessert recipes. The 18 chocolates include Hazelnut Torte, Passion Fruit Posset, Banoffee Pie, Crème Brûlée, Raspberry Infusion and Key Lime Pie.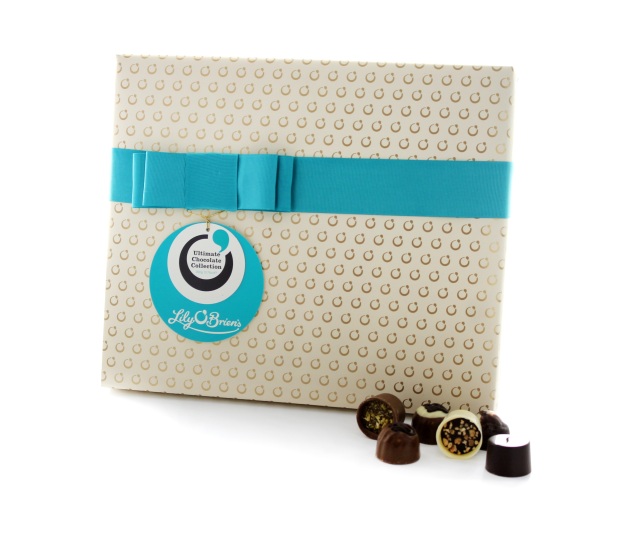 The Pouches are ideal for sharing with the family. Each chocolate is individually wrapped and flavours include Sticky Toffee, Zesty Orange Chocolate and Le Crunch Chocolat.
While we love all the Lily O'Brien's range, our favourite has to The Ultimate Chocolate Collection. This scrumptious new assortment contains unique recipes from Lemon Meringue Pie and Death by Chocolate, to Caramel Macchiato and Praline Perfection. This beautifully presented gift box comes in luxurious cream and gold wrapping paper, with a lovely ribbon.
Lily O'Brien's chocolates can be bought online at
www.lilyobriends.ie
and in stockists nationwide.
March 2013