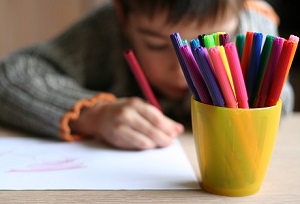 Writing notes to your parents as a child is a regular activity when you have a lot on your mind and sometimes can't find the right words to express yourself.

Putting pen to paper can help a youngster gather their thoughts, outline their stance and put forward a suggestion which may benefit all those involved.

But when one little girl named Tia decided to negotiate her bedtime with her parents in an exceedingly formal letter, we doubt she ever thought it would find its way onto the internet years later.

Addressing her parents in a brief note formatted like an email, Tia wrote: "I would like to meet with you to discuss a change in my bedtime. Please let me know when we may meet."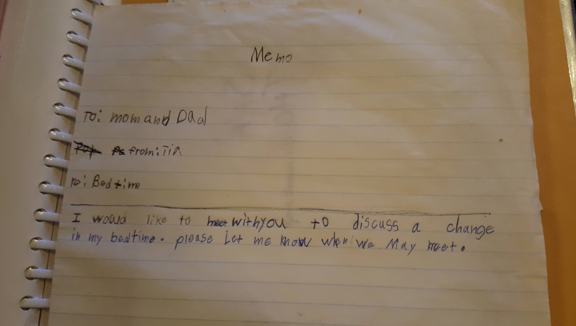 While we don't quite know the outcome of the negotiations or whether they even took place, what we do know is that Tia's bemused parents decided to keep the letter as a memento to their daughter's endearing nature.

Happening upon the letter in his girlfriend's baby book years later, Tia's boyfriend did what any amused partner would do in this internet-driven age and shared it for all to see on Reddit.

Uploading a shot of the letter, Tia's boyfriend wrote: "My girlfriend was a bit formal as a child" in a post which has been met with much support online.

Praising Tia's approach, one Reddit user wrote: "I would be much more willing to compromise with this than I would be a tantrum" while another recalled their own business-like approach to family tasks, writing: "When I was 12 my dad offered to pay me to help organise files. He was out of town the next week, so I sent him a bill and then a late notice."

Share if you think others will enjoy Tia's note as much as we did!