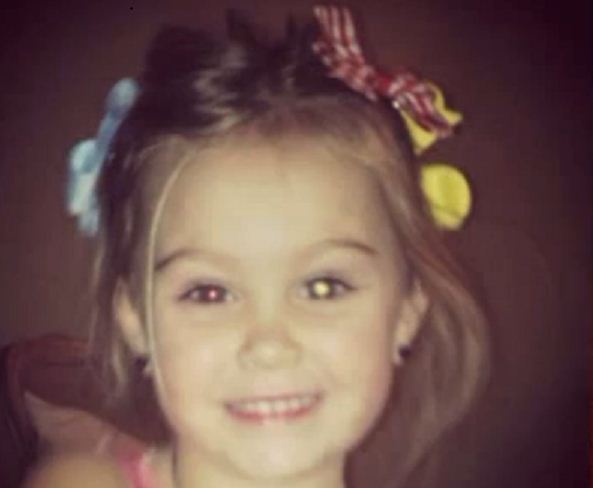 When proud mum Tara Taylor decided to upload a photo of her daughter Rylee to her Facebook page, she had no idea that the decision would have a life-changing effect on her daughter's health.

When Tara's friends saw the snap, a few concerned pals felt compelled to comment on the unusual appearance of Rylee's eye.

Noticing that Rylee's pupil appeared to be enlarged and glowing, Tara's friends brought it to the mum's attention.

Commenting beneath the picture, one Facebook user said: "Hey, I'm sure it's nothing. It's probably the lighting, but your daughter's eye is glowing and you might want to have it checked out because it's a sign there could be an issue with her eye."

Tara immediately took these comments on board and brought three-year-old Rylee to the Baptist Eye Clinic for further advice. Rylee was unfortunately diagnosed in the clinic with Coats disease, a rare condition that causes sight loss. Thankfully, the earlier the condition is detected, the better the treatment for children can be.

Commenting on the situation, Dr. Calzado who works at the clinic said: "The significant problem we have with children is that a child won't say, 'Mommy, I can't see out of my right eye.'"

We are so glad that Tara's friends took the time to voice their concerns and we hope Rylee's treatment will be successful.