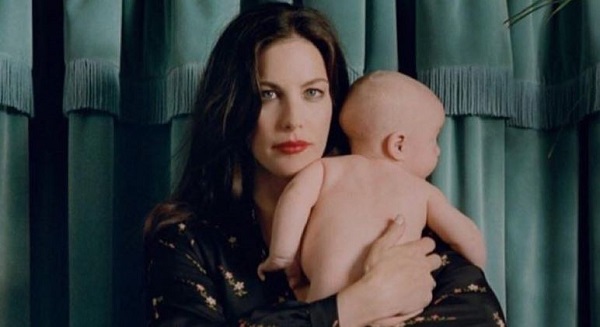 She is in the throes of that newborn joy right now, and actress Liv Tyler has decided to let her fans in on the beauty of those early days with her baby.
The Lord of the Rings star took to her social media channels this week to share a candid insight into life and bonding with her two-week-old daughter, Lula Rose.
The 39-year-old posted a stunning black-and-white shot of herself nursing the tot, the caption reading: "Snuggles with my baby girl. So grateful for this precious gift."
At a time when there have been so many reports on breastfeeding photos being removed from social media platforms, Liv's fans were delighted to see her taking her own defiant stance.
The overwhelming consensus was that the image was absolutely 'beautiful', with many of the star's followers praising and thanking her for posting the shot.
Liv welcomed little Lula with fiancé Dave Gardner, earlier this month – just over a year after giving birth to the couple's first child, Sailor Gene.
While Liv is also mum to 11-year-old Milo, her son from her marriage to Royston Langdon; Dave is also father to eight-year-old son Grey.
We adore Liv's latest intimate insight into this special and important time with her daughter.
SHARE to spread the beauty with your fellow mums and friends.