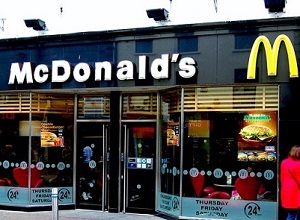 Concerned members of the public in Greystones, Co. Wicklow are campaigning against the opening of a new McDonald's restaurant over health fears for young people.
Members of the public have written to the local council objecting to the building project, which is due to be carried out near a number of primary and secondary schools in the area.
An application to build the restaurant was previously made, and rejected by An Bord Pleanála. This time around, a fitness studio has been included in the plan, but locals are adamant the project poses far too much of a threat to the area.
As well as presenting health risks through the promotion of fast food culture in the area, locals have complained in an official letter that the presence of a McDonald's would lead to increased traffic, litter, pollution and anti-social behaviour.
The objectors have referred back to Department of Environment guidelines from 2013, which encourage planning authorities to "promote active and healthier lifestyles", as part of their argument.