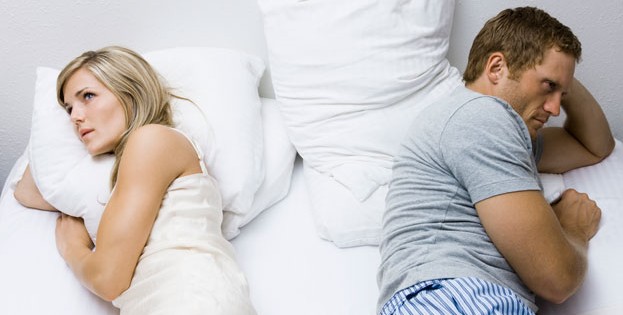 If you or your partner are using the age-old 'headache' excuse in the bedroom more often than not, then chances are you could do with a little libido-booster.

Don't worry, it doesn't necessitate anything more adventurous than a trip to the fridge or a quick stroll to the local greengrocer.

And for a night of passion, that's a small price to pay, right?

Here are five top picks guaranteed to reignite that oh-so-important spark in the bedroom!

Watermelon

92% of this delicious fruit is water, but the other 8% is jam-packed with nutrients vital for good sexual health. Ingredients which have the same affect as Viagra were found in the fruit by researchers at the Texas A&M Fruit and Vegetable Improvement Centre. What better reason to treat yourself to a slice or offer one to someone who may need it ...!

Ginseng

Researchers in the University of Hawaii discovered that women who included ginseng in their diet reported an increase in their libido and an overall improvement in their sex life. Why not stock up on some supplements today!

Lettuce

If you don't feel like munching on a salad during these cold months, then the idea that iceberg lettuce could play a role in your sex life might change your mind, right? Lettuce is said to contain nutrients which activate sex hormones, Jackpot!

Avocados

Avocados are known for having a great effect on your heart and circulation. And here's the thing, any food that helps your ticker can also be vital for a healthy sex life. So be sure to include them in your diet pronto!

Almonds

Almonds are jam-packed with vitamins and minerals including selenium, zinc and vitamin E, all of which have a positive impact on fertility, sexual health and reproduction. So as well as being a healthy snack, they could work wonders for you in the bedroom department. What are you waiting for?