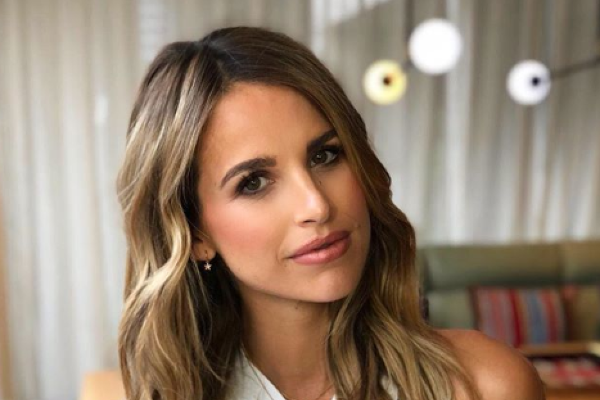 Vogue Williams is not apologising for how good it feels to get out and about, postpartum.
The model looks stunning in a beautiful floral, red dress.
In an Instagram post, the 32-year-old also called out those who are already Mummy shaming her, nine days after she welcomed a baby boy.
The new mum said: "It feels nice to be able to dress up and feel comfortable in my old clothes again! Thank you for all the lovely comments yesterday, they really picked me up."
"To the Mummy shamers out there, get a life. I'm not sorry I'm out and about feeling good, I'm the happiest I've ever been! Probably the most tired I've ever been too but it's more than worth it."
The tiredness we can definitely relate to, having a newborn is truly exhausting.
In her Instagram stories, Vogue documented the struggle of those late night feeds.
The presenter posted a selfie of herself in bed and she looked pretty frazzled. She had her hand placed over her head and was looking over at her baby boy.
She captioned the snap: "Will he go back to sleep if I'm really quiet?"
Vogue hasn't been shy about the highs and lows of parenting, and she should be applauded for her honesty, rather than criticised.