Louise Redknapp has opened up for the first time about her new relationship!
In 2017, the Eternals singer split from her former footballer husband, Jamie Redknapp. The pair had been together for 19 years, and had welcomed two sons together during that time - 19-year-old Charley and 15-year-old Beau.
Since his divorce, Jamie has gone on to remarry in October 2021, and also welcomed a baby son with model Frida Andersson in the following month. Meanwhile, Louise has notably refrained from dating again.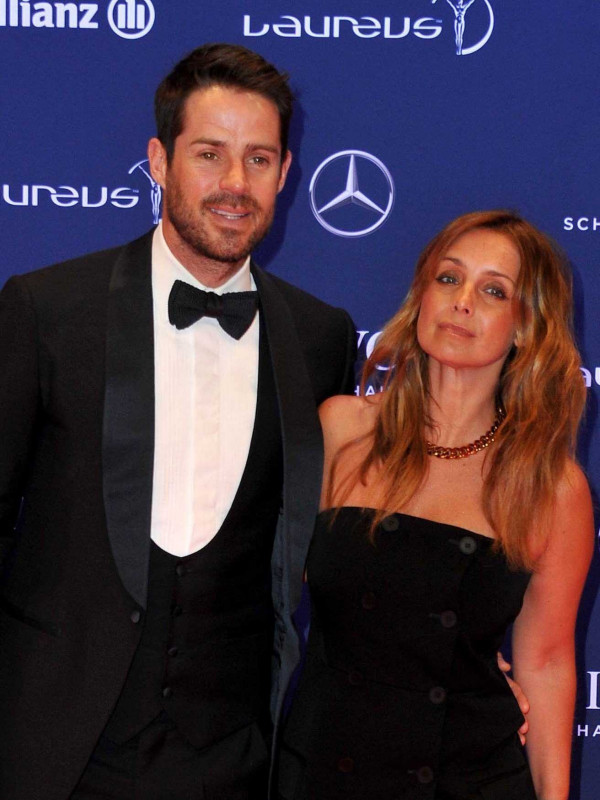 However, it has now been revealed that the 48-year-old has recently dipped her toe back into the world of romance!
Earlier this week, rumours of Louise's new relationship began to speculate when she was spotted with her new beau in London.
On Monday, Louise and 39-year-old businessman Drew Michael were seen leaving The Groucho Club in Soho together, after attending Jimmy Carr's 51st birthday party.
The former Strictly Come Dancing contestant has since gone on to give an interview with The Mirror, during which she confirmed that she is happy in her new relationship.
"It's so difficult with your personal life... it's all good," she smiled.
When prompted for further details, Louise teased in response: "Yeah, I've got nothing else to say on it, everything about it has already been written."
It is not yet known how long the new couple have been together, or how they first crossed paths.
Louise's new romance comes as she previously confessed that she didn't want to immediately start dating after her divorce, for the sake of her two sons.
"I've felt this as a mum and, to say this in the most sort of respectful way, my boys' lives changed dramatically and then it changed again when obviously Jamie got married and had a family," she stated earlier this year, adding: "I felt like I needed to be their one staple."