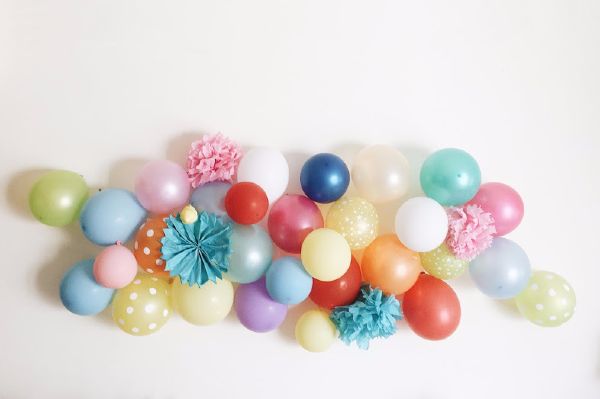 Recently, we stumbled across some seriously amazing party decorations - so naturally we decided to post the picture on Instagram.
We were so inspired by the amazing balloon art in the picture, that we decided to reach out to its creator.
The gorgeous Aisling Hamill, proud mum of two adorable kiddos, created this balloon wall for her son's christening.
Aisling, who is one of our lovely Mummy Pages Voices bloggers, sent us on the method - so that we can all create wonderful balloon walls.
You're welcome.
"Got a kids party coming up? Wow the kids (and the adults), with this fun simple wall art.
For Nathan's christening, I had this idea in my head of creating a paint splatter on the wall. I wanted fun, I wanted colour and I wanted texture. So here's what I did!"
What you'll need:
20+ high quality latex balloons in the colour and designs off your choice.
Sticky tape
Crepe paper decorations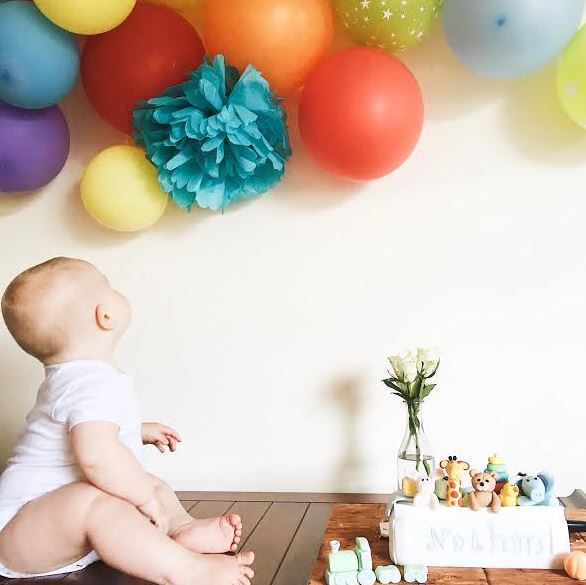 What you'll do:
Basically, I blew the balloons up to different sizes.
I then started sticking the balloons to the wall using tape. Seriously, this is so simple and effective, it does NOT warrant an arts degree!
I got the basic shape going, stood back and took photographs as I went, to help me see where I was going.
I then added in the crepe paper decorations I made two years ago for Amelia's christening.
But I'm pretty sure you can buy similar now in Ikea. They are so much fun and add a gorgeous texture to the mix! I then began layering up balloons, adding smaller ones on top of others to really create that 3d finish.
It was still fully intact two days later, even by day five people! It got so many wows on the day! I think it's fair to say I'll miss it when it deflates.