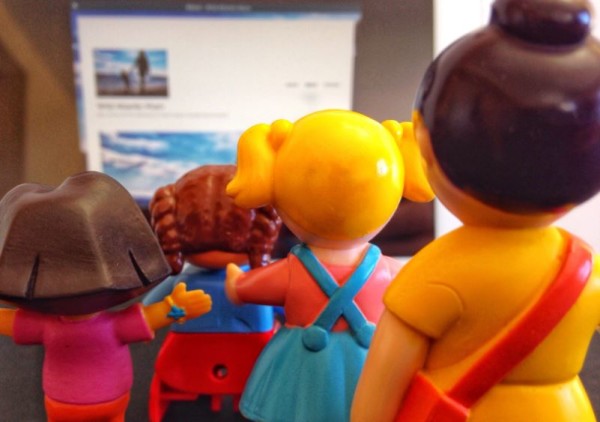 I've only very recently dipped my toe in the vast ocean that is social media. Previously, I was working in the media industry and spending my down time on Facebook or Twitter felt far too much like work. So I kept away.
Then I left my job, moved away from friends and family and had a baby. I wanted to keep in touch, share photos and still feel part of the action so I started to dabble. First with Instagram and then, when I got the notion of starting a blog, I signed up to Twitter as well. Two social media accounts is more than enough for me to be getting on with at the moment, thank you very much!
Instagram was a big hit for me straightaway. I love the visual aspect and I find it very user-friendly. I'm still a little intimidated by Twitter, I'm never quite sure what to tweet but I'll get the hang of it eventually and find my Twitter 'voice'.
The one thing that has leapt out at me since I began my adventures in social media is that marvellous women are everywhere. Funny women, business women, smart women, streetwise women, young, old, mothers, celebrities, academics, farmers, writers.......they're all there and they are shaping the social media landscape.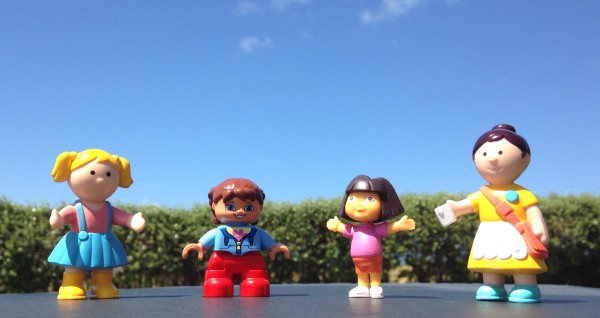 Social media is a tool that women are working exceptionally well in a variety of ways. A few reasons strike me as to why women are so 'good' at social media.
1. Multi-tasking
There's plenty of research to suggest that women are very proficient at multi-tasking and it's a quality that social media certainly demands. There are high expectations when it comes to content so writing and photography are not the only skills required.
Filming, presenting, editing, and using graphics are all necessary for the vlogging, Insta stories, podcasts and newsletters that today's followers enjoy. Of course you have to blog, vlog, or tweet about something. The women I follow produce rich and entertaining content online about their businesses, families, travels, books, farms and various combinations of all of the above!
2. Support
Despite the propaganda that has been knocking about over the decades, women are immensely supportive of each other. Previous generations of women with large families and few resources had to rely on each other for support.
Then, while negotiating a male-dominated workplace, often the only encouragement that women received was from each other. In order to survive and thrive on social media you need support. I see examples of this every day. Women promoting each other's businesses, giving newbies (like me!) support and encouragement, showcasing each other's skills and expertly building an online network that is self perpetuating.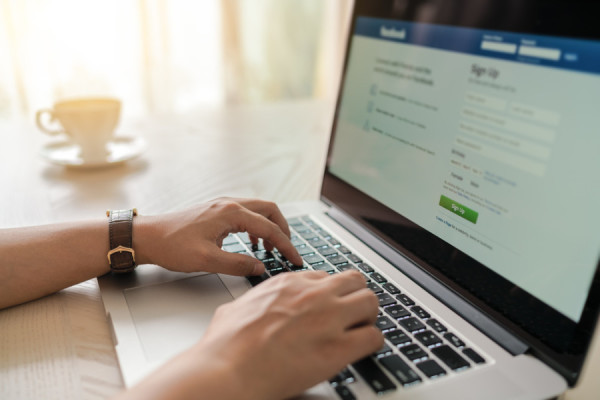 3. Keeping it real
The voices that ring out above the din are those that speak with truth and with passion. Women on social media don't hold back. For so many years certain issues were taboo subjects for public discussion on traditional media channels (that were mostly controlled by men).
Now the social media channels are wide open and stories about miscarriage, abortion, sexual harassment, mental health, domestic violence, infertility and more are at last being told. And everyone now knows that they're not just women's issues, they never were!
4. A voice for change
Women are also using social media to call out injustices, mistreatment and abuse of power. Over the past number of months there have been various high profile cases involving historic cases of sexual harassment, bullying and abuse.
Social media provided a collective voice for women in the entertainment business and beyond to reveal the extent and the seriousness of these accusations that then led to investigations. Ultimately women coming together on social media is bringing about a much needed change in our culture.
5. New media
Social media is a relatively new media and women have been right in there from the start shaping the landscape. Many of the most successful bloggers and social media influencers are women. Unlike print journalism, TV and radio, women have had an important role in creating and controlling social media. As a result it feels like a media that is more egalitarian and more reflective of real life. More representative of both genders.
In the words of the Nobel prize winning Malala Yousafzai, whose blog was only the beginning of her international campaign to ensure the rights of all females to education:
"I raise up my voice - not so I can shout, but so that those without a voice can be heard...we cannot succeed when half of us are held back."
Malala Yousafzai
Women are not just participating in the global conversation on social media, they're setting the agendas. And about time too.