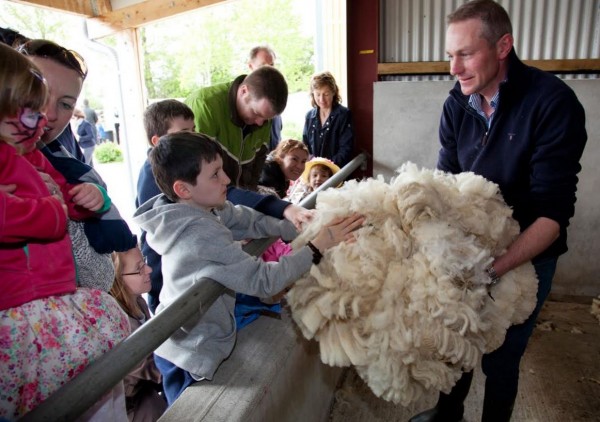 Leaping lambs and shear delights are the order of the day as Woolapalooza Farm Festival returns to Airfield Estate this May Bank Holiday Weekend.
The weekend celebrates our woolly friends with a range of fun filled activities for all the family including sheep shearing, sheep dog trials, farm games, and a good old fashioned barn dance
Highlights of Woolapalooza Farm Festival include:
Sheep Shearing – award winning sheep shearer Rodney will be shedding and trimming Airfield sheep's winter woolly coats and getting them for summer.
Sheep Dog Trials – returning once again to steal the show, Nan, the charismatic sheepdog and her equally charismatic owner Dennis Birchall, will put on a spectacular display of manoeuvres and agility.
A Good Old Fashioned Barn Dance – Dust off your cowboy boots and grab a partner for a spin on the barn floor to live country music!
Butchery Demos – Throughout the weekend craft butchers will host demonstrations taking visitors through the prime and the not-so-prime cuts and how best to cook each and every part of a lamb.
Food Tastings – Savour a taste from Airfield's Victorian archive recipes as resident baker Dave whizzes up a storm in the kitchen and serves up yummy, farmhouse food samples.
Farm Games – Get into training now for the new farm obstacle course and outdoor games for all the family to take part in. The big blue tractor will be out for the day so no excuses for not taking a great selfie!
To book tickets, click here.
SHARE if you plan on going this weekend.