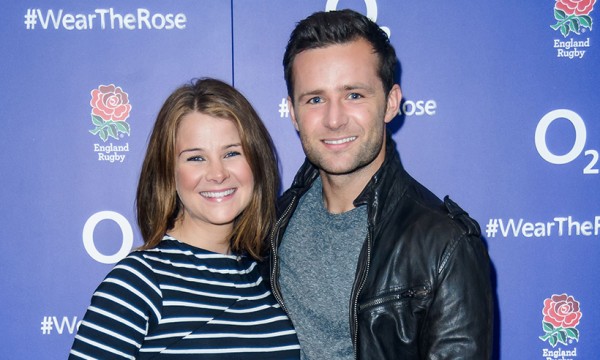 It's a big congratulations for Harry Judd, as it's been announced that he and his wife, Izzy, are expecting their second child.
The McFly drummer took to Instagram to share the news with an adorable picture of Izzy and daughter, Lola, holding their tummies, saying: "Lola, where's baby?"
Within minutes, comments of congratulations started pouring in.
"Beautiful. Congratulations, such amazing news," read one comment.
Mum Izzy also shared the news on her social media, again with the help of little Lola.
The sweet picture showed Lola holding her mum's bump, as Izzy shared a glimpse into the struggle she and Harry went through to get pregnant.
"Harry, Lola and I are so happy to share our news," read the caption.
"After having IVF to conceive Lola, people used to say to me you'll probably fall pregnant naturally next time.
"I wondered how it would ever be that simple after all the difficulties we have previously faced. I never believed we would be lucky enough, but whilst writing Dare to Dream, this little miracle happened.
"I want to give others hope that amazing things can happen."
The exciting news comes two weeks after the couple celebrated another big moment – Lola's first word.
Harry and Izzy shared an adorable video of little Lola uttering her first word, and we're sure dad Harry was delighted.
"Lola's first word. As you can hear, Harry and I got a little over excited," wrote Izzy in the sweet video of Lola saying "papa".
Harry and Izzy met back in 2005, when Izzy was a part of the band that travelled with McFly on their concert tour.
The pair were engaged in May 2012, and were married by December that same year.
Just over three years later, the couple welcomed their first child, Lola Rose Emma, and now look forward to the birth of their second.
Huge congratulations to the growing family at this very special time.