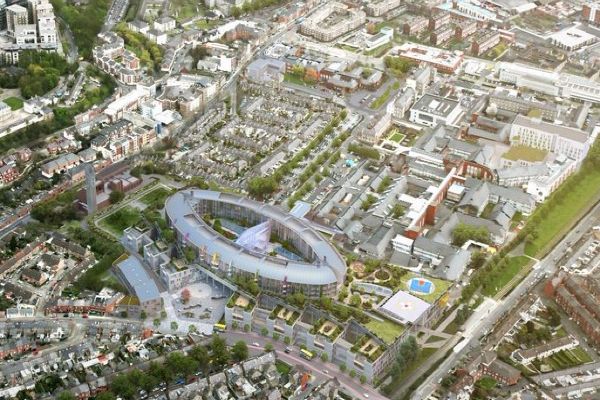 Earlier this week the name of Ireland's children's healthcare group was revealed. It was announced that the new children's hospital would be called Phoenix Children's Hospital.
Picking the name was a lengthy process, but some medical professionals aren't impressed with the final decision. It is understood that it took nine months to pick the name. There were over 300 submissions of suggested names for the team to choose from.
The Medical Board of the National Children's Hospital at Tallaght Hospital have expressed their concerns over the new name.
They believe the name for the paediatric hospital is highly insensitive.
A letter was composed by members of the board where they shared their disapproval. They believe the name is offensive, especially to burn victims.
They also stated that there is another hospital with the same name in the United States of America. It is understood that there is a Phoenix Children's Hospital in Arizona. Having the same name as another hospital may cause complications in the future, especially at international conferences and meetings.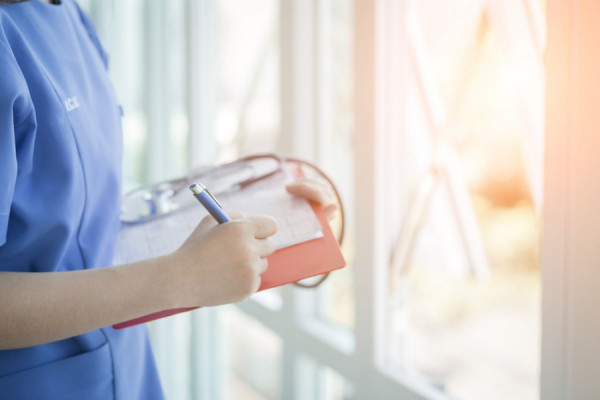 The board also believed parents will be insulted by the new name of the children's hospital. They stated that families will always be reminded of their children whose organs were incinerated.
The public is split over the new name. Many people believe the meaning behind it is inspirational and empowering. However, others believe it isn't right, especially for a children's hospital.
One Twitter user shared their disgust, "It should be child-friendly. Most kids can't spell Phoenix, let alone understand the concept behind it."
One woman understood that it isn't easy to please everyone, "It's grand. You couldn't keep everybody happy."
Another wrote, "A teacher should ask their high infants class to name the new national children's hospital. Guarantee It would be better than Phoenix."
The name for the new children's hospital, which is currently under construction, was unveiled at a ceremony earlier in the week.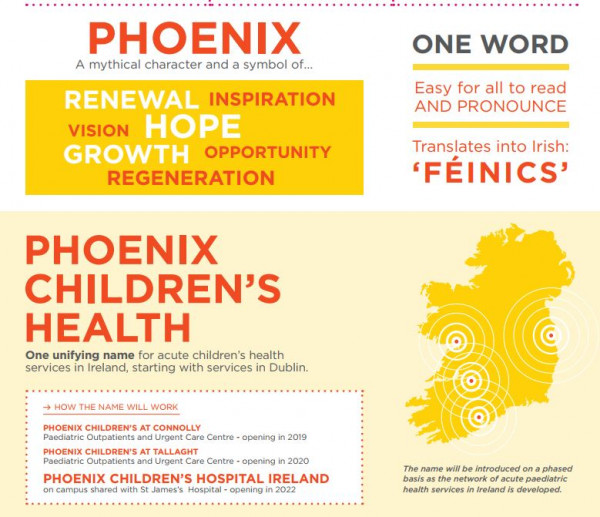 The centres at Connolly and Tallaght Hospitals will be known as Phoenix Children's at Connolly and Phoenix Children's at Tallaght.
Phoenix is a mythical character and a symbol of inspiration, hope, growth, vision, regeneration, renewal and opportunity.
The team hoped to choose a name that reflected the values and vision of paediatric services. They wanted the name to be easy to pronounce and memorable.
One requirement was that the name could be easily translated to Irish, which it is. The Irish for Phoenix is Féinics.
What do you think of the new name?