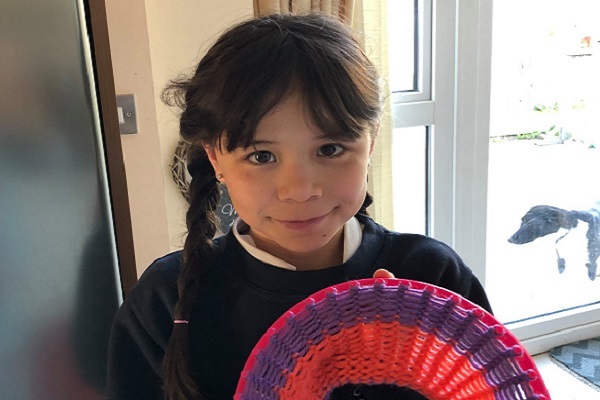 As the schools start to wind down for the summer holidays, many children will be daydreaming about trips to the seaside and adventures in the sun, however, one very special 10-year-old is focusing on the upcoming winter, and it's for the most inspiring reason.
Ireland has been stunned by the ongoing homeless crisis. We hear horror stories of families who lost their homes and now have no option but to live in B&Bs, hotels and even cars.
The homeless crisis has gripped the hearts of the nation, and even though we try our best to help those in need by donating to charity, we can't help but feel like putting €5 in a homeless man's empty coffee cup just isn't good enough.
10-year-old Grace and her heartfelt summer project Stitches With LUV has pushed us to do more for those in need. The youngster was inspired by her families passion for volunteering, but the 10-year-old has taken that passion and gone the extra mile by developing Stitches With LUV; a craft project that will make winter a little bit more bearable for those who are sleeping on the street.
We spoke to Grace's mum Kelly, Grace and her friend Sadhbh about their incredible efforts to help Ireland's homeless this winter.
Kelly explained that helping others has always been a massive part of their family life. They often take time out of their days to fundraise, donate and make life that little bit easier for the less fortunate. She shared that every little thing helps: "This Easter Grace and our family went into the homeless on Grafton Street and donated our Easter eggs to them." Little gestures like this showed Grace just how valuable charitable efforts are.
Seeing so many people sleeping rough in our city is a heartbreaking sight, and seeing those people clearly had an impact on young Grace. She decided to establish Stitches with LUV, which stands for love, understanding and value.
Her mum gushed about her daughter, stating that she is so unbelievably proud of Grace for showing such a strong insight into other people's reality.
Grace's goal for the summer is to knit 300 snoods for the homeless who have to sleep on the streets during the harsh winter months.
Knitting may be a hobby of the past, and Kelly admitted that Grace was teased about her interest in the craft at the beginning of this project, but she didn't let that stop her.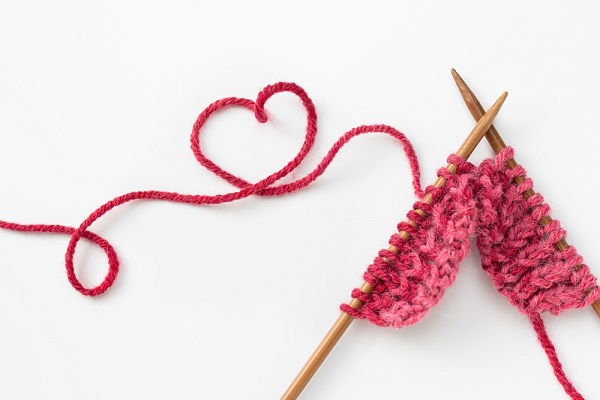 Grace showed us that you should never let anyone stop you from doing what you love "If there's something you want to do do it, no matter what your peers think," her mum said.
Speaking about the wonderful project, Grace said that she has already made 40 snoods, with the help of her friends of course.
The youngster said her school has been hugely supportive of Stitches With LUV, with her classmates, teachers, secretary and even the principle praising her efforts.
Grace added: "I love telling people about the project because it's for the homeless." It's amazing to see someone so young understand the importance of helping the unfortunate.
According to the
Peter McVerry Trust
, homelessness has been increasing in Ireland for many years, with over 6,000 people recorded as homeless as of April 2018.
Ireland needs people like little Grace, who is taking time out of her summer holidays and using her own pocket money to knit snoods to keep people warm. We all know just how bitter the winters are here in Ireland, and Grace clearly understands the major dangers and harrowing struggles people will face on the streets of Ireland this winter.
What Grace is doing for Ireland's homeless is beyond admirable. Grace's story has proved that there are so many other things we can do to help the homeless. Together we can make a difference. It's time for us to follow in Grace's footsteps and make a bigger effort to support those who truly need our help.
You can keep up to date with Grace's Stitches with LUV project
here
.