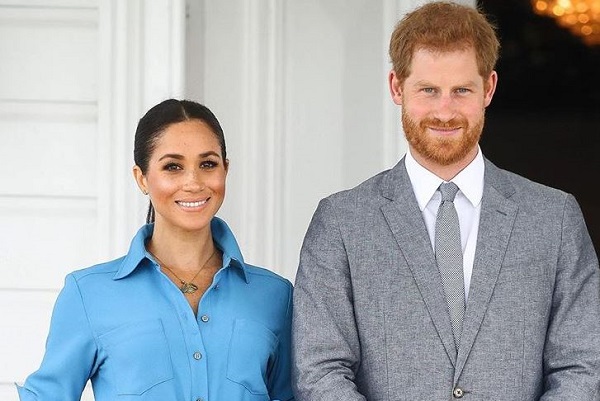 Meghan Markle and Prince Harry have always made sure to honour the late Princess Diana in the most touching ways.
The Duchess of Sussex often wears pieces from her jewellery collection, like her aquamarine cocktail ring and most recently, Diana's butterfly earrings.
The People's Princess was missing from one of the most special days in her son's life- his wedding day.
Harry recently revealed how he honoured his mum on that momentous day.
Meghan explained that Harry went out to their small garden to pick some flowers for her bouquet: "The morning of the wedding Harry went in and he picked some flowers to go into my bouquet, which was really beautiful and something that makes it sentimental and really meaningful."

Harry shared: "We didn't have as many flowers in our little garden as we had hoped for because I think it snowed at Easter! That kind of ruined the whole thing! But, they're very much a bouquet of wildflower, wildflower meadows."
The dad-to-be added: "We made sure that we had forget-me-nots in as it was one of my mother's favourite flowers."
"The great thing is that the day after the bouquet ended up at Westminster Abbey on the Tomb of the Unknown Soldier as, again, very traditional rather than throwing it over your head, I think it was the perfect place for it to be laid at rest," they added.
Harry and Meghan honour Diana in the most loving ways. Fans of the couple are hoping they'll call their daughter after his late-mum, but we'll have to wait and see until the Spring.