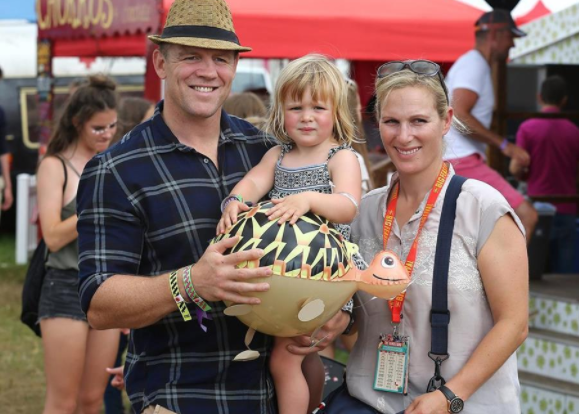 'She is our saving grace'
Mike Tindall has been interviewed for the first time about how he and his wife, the queen's granddaughter, Zara coped after their miscarriage last year.
The former rugby player revealed to the Sunday Times that their three-year-old daughter, Mia, comforted them during their tragic ordeal.
He describes how they dealt with their loss:
'One thing you do learn is how many other people have to go through the same thing. The saving grace for us has been Mia. However down we feel, she will come running up in our faces.'
Zara and Mike lost their unborn baby just a few weeks after publicly announcing they were expecting their second child. The announcement was made on Christmas Eve last year.
Equestrian champion, Zara would have been about four months pregnant when she lost her baby.