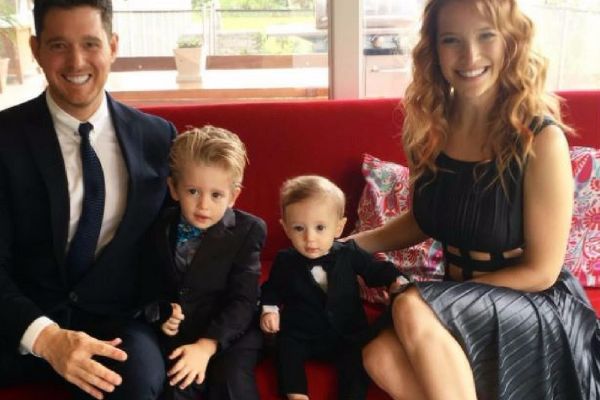 Michael Bublé has made his first public appearance since taking an eight-month career break while his son, Noah, battled cancer.
The Canadian crooner attended an awards ceremony in Ottawa, where he picked up the National Arts Centre Award from the Governor General of Canada. He was meant to receive the award last year but had to pull out due to family commitments, according to The Canadian Press.
During his acceptance speech, Bublé acknowledged the difficult time he and his family had endured together: "I stand here truly humbled that I have been allowed to be one of your musical representatives, and that you would choose to bestow this honour upon me during what has been an emotionally difficult time for my family."
"I thank you for the love and support that you've given me and for the pride I'm filled with every single time I'm able to stand on a stage and say, 'My name is Michael Steven Bublé, and I am Canadian.'"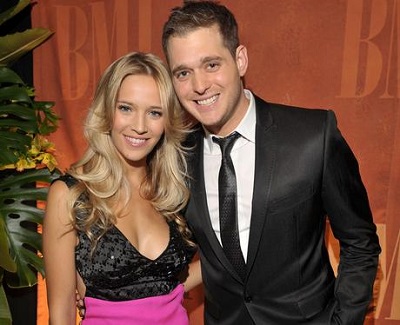 The singer paid a special tribute to his wife, Luisana Lopilato; his sons Noah, three-and-a-half, and Elias, 17 months; his parents, and his sisters, saying: "There are no words to describe how I feel about you. Sometimes, 'I love you' just isn't enough, because what I feel is just so much more."
After announcing that Noah had been diagnosed with liver cancer back in November, both Michael and Luisana vowed to put their careers on hold while they took care of him.
Michael was forced to pull out of several performances and appearances, including hosting the Brit Awards, so he could focus on being with his family.
He declined to comment on his son's health, apart from a statement on social media in February, which indicated Noah's prognosis was good.
"We are so grateful to report that our son Noah has been progressing well during his treatment and the doctors are very optimistic about the future for our little boy," the statement read.
"He has been brave throughout, and we continue to be inspired by his courage. We thank God for the strength he has given all of us."
Luisana confirmed that Noah was recovering during a press conference in April.
"My son's recovery is a long process as you all know and he has to continue with check-ups," she said. "But we are very happy. We are looking forward to thinking about the future, to seeing our children grow."
We are very happy to hear Noah is doing well, and we wish him all the best for the future.