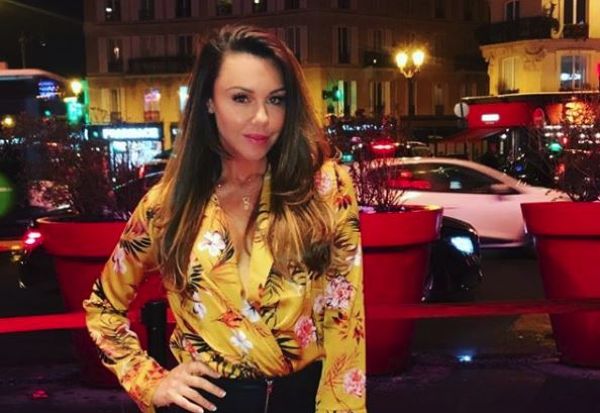 Singer Michelle Heaton revealed her challenges with her body, early menopause and parenting after her health battles, in the hope that it will help other women.
A change in your body is never easy, so when Heaton bravely decided to have an elective double mastectomy, reconstructive surgery in 2012, and a full hysterectomy two years later, coming to terms with her new body has been a process.
Speaking to the Sun, she said after a full hysterectomy, she caught her reflection in the mirror and did not recognise the person staring back.
"I had to blink to check who was looking back at me. I felt and looked terrible.
I had what looked like the belly of a ­pregnant lady and was hunched like a woman in her 80s. I looked puffy and bloated."
The reason behind her courageous decision was finding out she carried the BRCA2 gene mutation, she was told she had an 85 percent risk of developing breast ­cancer and a 40 percent risk of getting ovarian cancer.
Her grandmother and great-grandmother had both lost their battles to cancer in their thirties and with two young children, Faith who is now six-year-old, and four-year-old AJ, Michelle wanted to take control of her future.
Post-operations, the Liberty X star was left facing early menopause. Heaton found herself with little guidance on how to navigate this new world.
Hot flushes, a changing body, feeling low, irritable and little self-confidence were just some of the side effects she experienced and Michelle described the impact it had on her marriage of eight years to Hugh Hanley.
"Every single time he touches me I'm reminded of my surgeries and of the bombshell that went off in our family.
"At times I doubted my marriage would weather the storm...I wouldn't have blamed my husband for walking out.
"I'm incredibly fortunate Hugh is still my rock."
Heaton added that she felt like she had lost some of her identity.
When I said 'I do' to Hugh, I had my own boobs, the ­ability to bear children, no scars and the fruit of life at my fingertips — that's all gone."
"I feel less like the Michelle Heaton my ­husband married...These nagging feelings have resulted in ­significant confidence issues."
The singer also opened up about her loss of libido and would encourage any woman to go and talk to a doctor, as there are solutions available.
"I should have spoken to my doctor about my flagging libido sooner than I did...I battled it for about a year before I had the courage to raise it.
Most women experience menopause during their 50s, Michelle is dealing with it in her 30s and has the additional challenge of raising a young family.
"My ability to parent the way I want to has been affected," she explained.
"I shout, I'm angry, I'm unreasonable sometimes.
"Yes, it's me who keeps the house clean, puts food in their bellies and buys their Christmas presents, but it's Hugh who plays football with them...I'm trying my best to be a better mother, I'm trying to extend more patience, to plan better so I've got play dates lined up."
Heaton is valuing the importance of putting yourself first during a difficult time.
"I'm trying to figure out whether it's really anger or whether it's upset or fear that I'm masking as something else.
"While my family is on this journey with me, I'm a better wife and mother on the days where I prioritise myself a ­little bit.
"It's not just you who will benefit if you begin to take better care of yourself."
We think she is a superwoman!