There's nothing worse than your little one not feeling well. It's stressful for them and you, and the first thing to remember is that kids get sick no matter what you do. So don't get overwhelmed, there are some things you can do to make it better for everyone.
Assess the situation
If your child is out of sorts, trust your mum instincts, you know best. If you're worried, call your GP. They will put your mind at ease.
My GP used to always say to watch out for three F's – fever, food and form – these are good indicators that something is wrong. And if it turns out they're just having a bad day and your GP says it's nothing, no harm done, better to be safe than sorry.
Making them feel better
Lots of cuddles can make a world of difference, but when your child isn't well, they may also need painkillers. Easofen for Children contains ibuprofen, which is a painkiller and non-steroidal anti-inflammatory. It's suitable for babies, toddlers and children aged from 3 months and weighing over 5kgs to 12 years. It's a strawberry flavoured oral suspension that is pleasant tasting and the pack contains a dosing syringe making it super easy to measure and administer. It's worth noting that Easofen for Children is also gluten-free and free from artificial colours and sugars too. Ibuprofen can be given every 6-8 hours up to 3 times a day.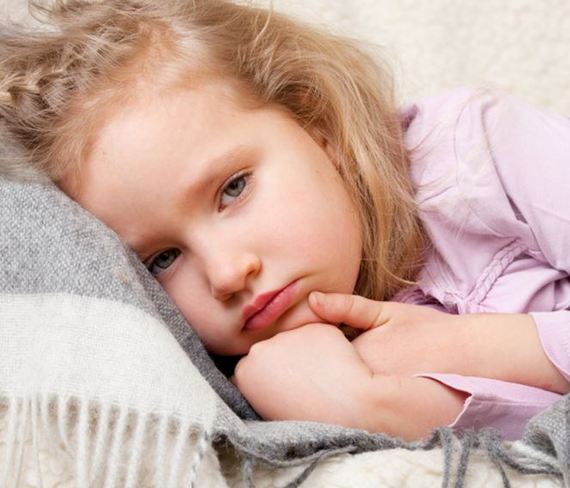 The rules go out the window
If it makes them feel better, then it's allowed. If it's about food or TV, let them have what they want. If they're settled with their favourite movie or TV show and a bowl of ice cream, so be it. Plenty of time to worry about screen time when they're back on their feet.
As they improve
When you're through the worst of it, the appetite is coming back and they are less clingy, they're going to need more entertainment. Even kids get sick of the TV at some point. Get out the colours and paints, the play dough and board games. Something different will really give them a lift.