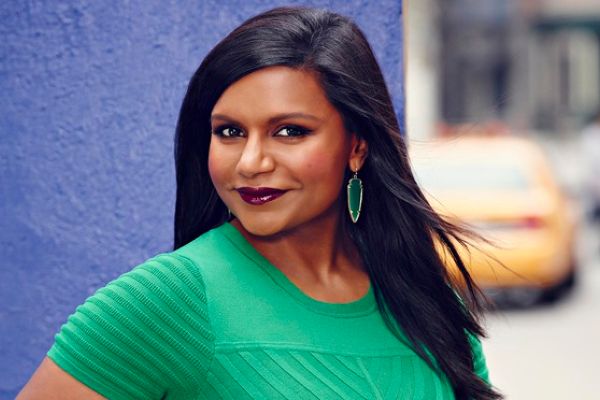 If you're a fan of shopping, like many of us are, then you know what it's like to come home with random goods and think to yourself, what on earth possessed me to buy this?
Mindy Kaling certainly finds herself window shopping, which, as she admits in her Insta story, often turns into actual shopping.
Yep, we've been there.
Recently the mum-of-one purchased two very unique bags, so she asked her Insta followers if she should keep her new accessories.
"The first - a glittery strawberry bag," Mindy declares as she holds up, you guessed it, an oversized strawberry bag.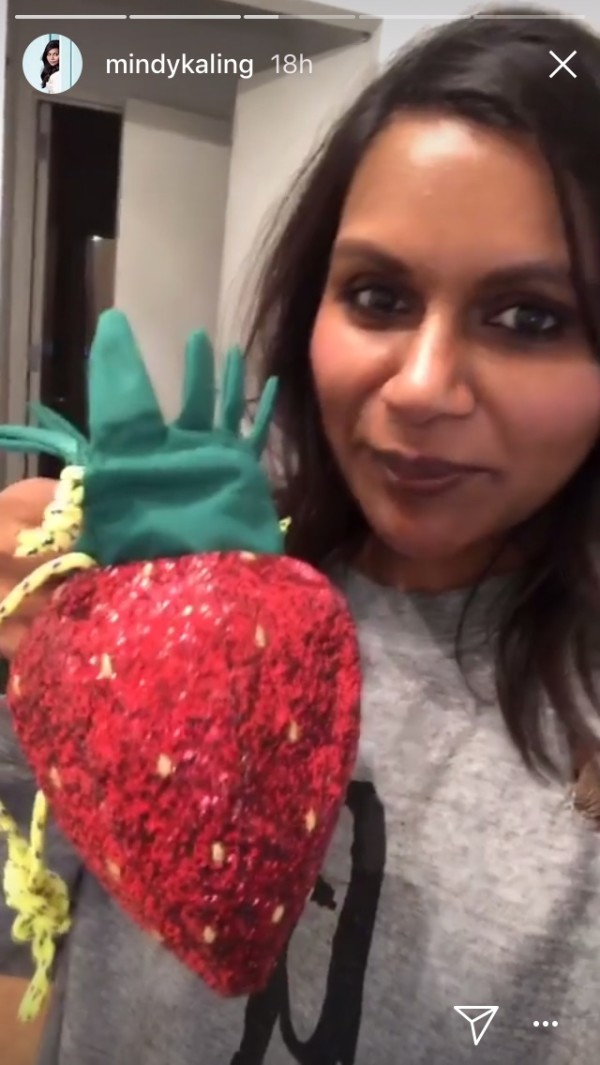 Picture via Instagram
She also treated herself to a bag that looks like a glittery avocado!
That's not the end of her tale though, folks. Oh, nope.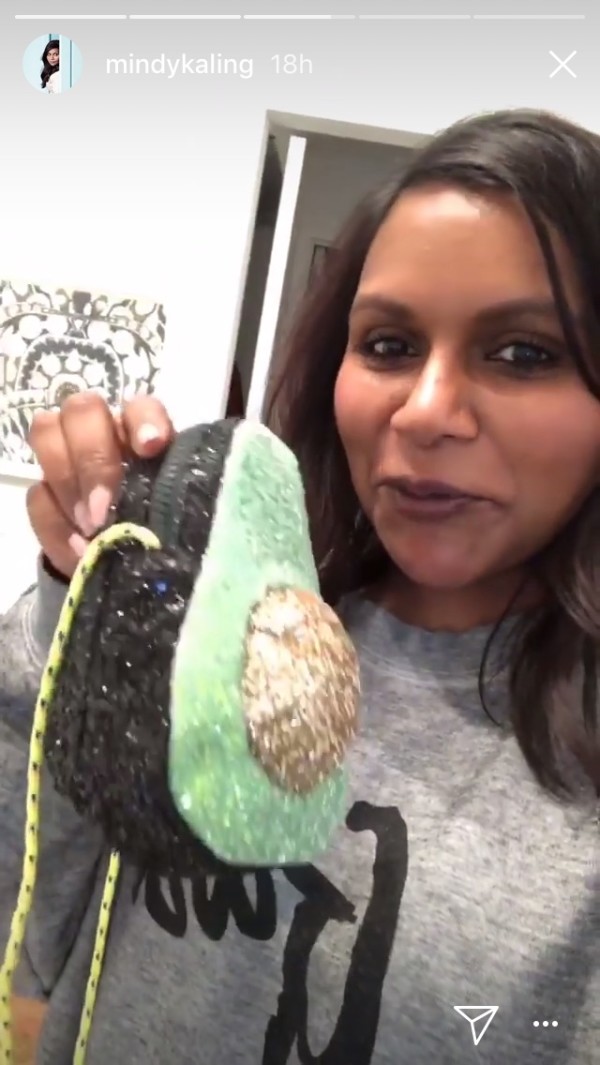 Picture via Instagram
With the text 'Secrets and lies!' floating above her head, Mindy confesses, "Okay, full disclosure, these are bags for children."
We're sure Mindy has been spending much more time in the children's section since welcoming her daughter Katherine in December, and the cashier thought the same.
"The cashier lady was like, Oh this is for your daughter?" Mindy continued.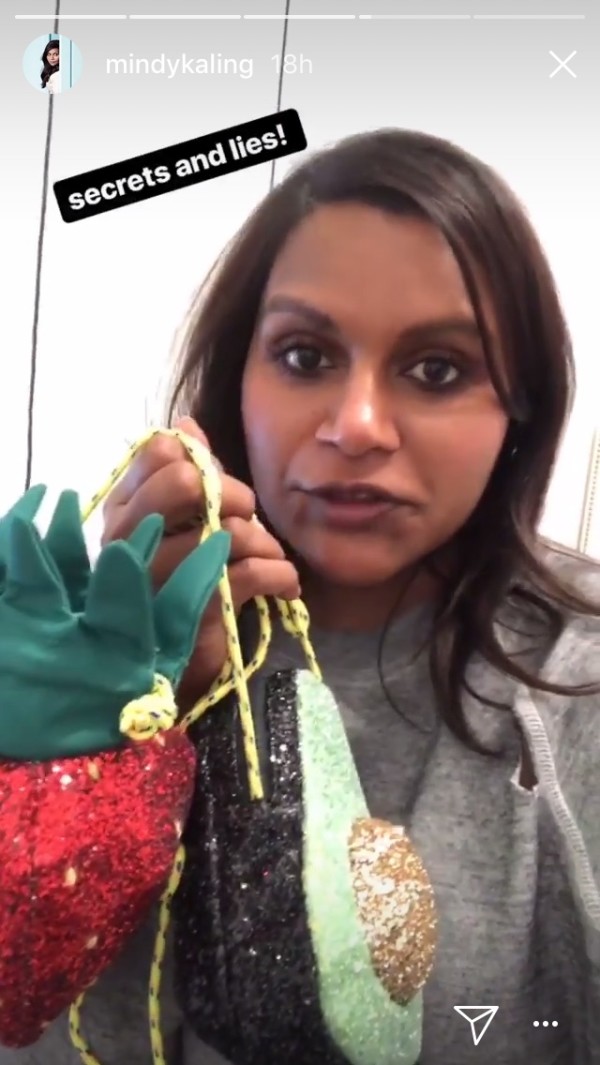 Picture via Instagram
"And I was like, mhmm, they're for my daughter... My daughter is three months old, these are for me."
In fairness, we think Mindy will probably get more use out of them than little Katherine.
Here's the real question though: will the Inside Out actress be keeping the bags?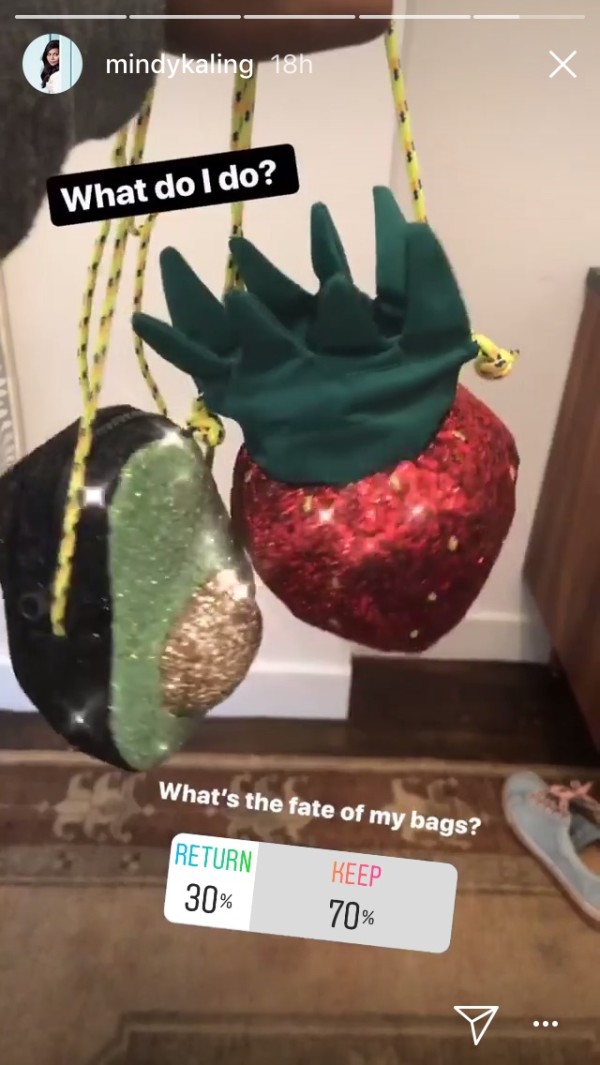 Picture via Instagram
Well, if she follows the Insta poll, it's a yes, with 70 percent of people LOVING the whimsy of her impulse purchases.
What's your opinion - ditch the bags or flaunt that bold look?