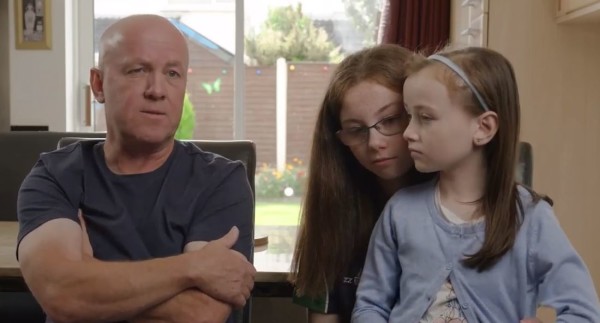 10-year-old Molly McNally has been through a lot in her few short years. The youngster was diagnosed with a rare form of cancer in October 2013, and was in Crumlin hospital undergoing treatment for 27 months.
However, one thing that never wavered through all of the tough times was Molly's support for the Dubs, and in particular her favourite player Bernard Brogan.
During the height of her illness, Bernard met Molly for the first time after the 2014 Leinster Football Final and the two have since built a special bond.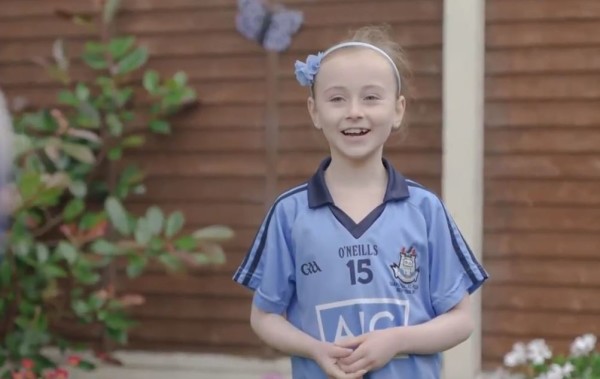 In the run up to the All-Ireland Football Final this Sunday and as part of SuperValu's Behind the Ball initiative, Bernard was tasked with surprising his biggest fan and to bring her for a kickabout in her local club.
Molly's mum Emma, dad Gerry, sister Jill (14), and brother James (13) were involved in the planning, helping to orchestrate the surprise.
Making the day even more special was the fact that Molly recently celebrated her tenth birthday and three years in remission.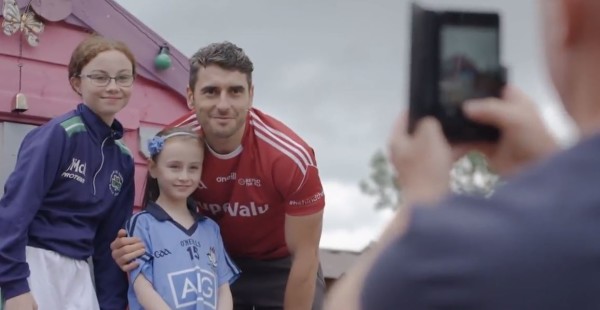 "The last time I met Molly she was quite sick and so her energy was low. It was great to be able to come back today and celebrate her birthday and see her doing so well," Bernard said.
"To get involved with the local club and take the kids through some SuperValu Take 10 drills was something I couldn't have imagined the last time we met. We're pals for life and I know she'll be our biggest supporter when we go out and play against Tyrone this weekend."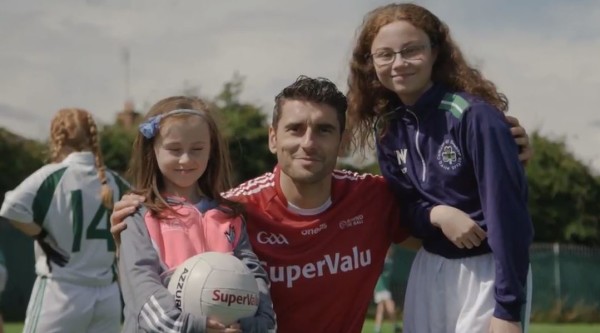 Once Molly had recovered from the shock of seeing her hero in her very own sitting room, the pair made their way to her local GAA club O'Dwyers to join a special SuperValu Take 10 coaching session.
You'll need a few tissues to watch this video.
Luke Moriarty from Moriarty's SuperValu in Balbriggan was on hand to give the club 25 footballs as part of SuperValu's commitment to donate 55,000 footballs to clubs across the country, putting a smile on kids' faces and help them to get active.