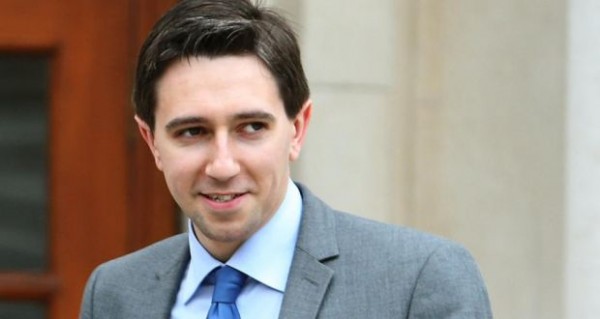 A motion for the provision of medical cards for children receiving the Domiciliary Care Allowance (DCA) was unanimously passed in Dáil Éireann last night.
Sinn Féin's Louise O'Reilly put forward the motion which will mean children under 16 with a disability will now have an entitlement to a medical card.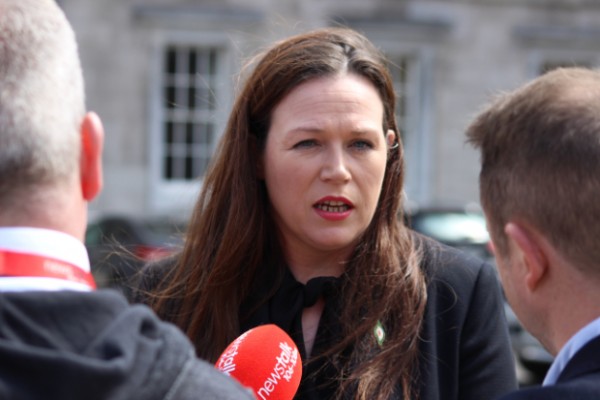 Minister for Health Simon Harris said last week that he was committed to providing 10,000 medical cards to very sick children in Ireland to help families "in some small way".
The Minister is said to be very confident that he will be able to get cross-party support for the Bill which he succeeded in doing yesterday.
Speaking in front of Our Children's Health Campaign members, Minister Harris said:
"I am very hopeful that I would be able to get cross-party support for legislation that would give effect to this measure.
"This would allow for it to pass quickly through the House so as to bring the benefits to these children and their families in the not too distant future.
"I hope that not having to worry about applying for a medical card will help these 30,000 families in some small way."
Great to see @campaign_ire in the Dail as I outlined plan to provide an automatic medical card to children with Domiciliary Care Allowance

— Simon Harris TD (@SimonHarrisTD) July 19, 2016
In a statement following the decision, campaign members said:
"We would like to thank Deputy O'Reilly for raising the motion and the Minister for Health, Simon Harris for readily accepting and supporting the motion.
"Having seen many false dawns and worked hard to build consensus on this issue in Leinster House, it was hugely encouraging to see that virtually all TDs, parties and independents, now support this vital change."
They went on to talk about the benefits this will have on some of the 33,000 children currently qualified for the DCA.
"Once enacted; 11,000 of these children, ruled ineligible under our current system, will qualify for a Medical Card immediately.
"Crucially any child that is born with or develops a serious illness or condition in the future will in effect be automatically entitled to a Medical Card. The means test that has ensured that so many do not qualify, will be no more for these children and their parents."
Now, it is just a matter of time before the bill is implemented.
"While we accept that the €20m required needs to go through the estimates and budgetary process, there is no reason whatsoever that the legislation to amend the 1970 Health Act cannot be enacted before Budget Day, to take effect immediately after.
"These children and their parents have waited long enough – we have waited long enough," said the campaigners.
@AlisonGilliland @campaign_ire secure funds in budget, prepare legislation in the meantime and have in place for early 2017. Will not delay

— Simon Harris TD (@SimonHarrisTD) July 19, 2016
Deputy O'Reilly echoed this sentiment as she said that this important bill cannot wait until 2017 and encouraged Minister Harris to publish the legislation before the Dáil recess.
She said the Minister "must publish legislation to give effect to this to ensure that the practices and procedures are in place once the budget has been finalised."
Still no date 4 legislation 2 improve access 2 medical cards automatically 4 seriously ill kids..we're 7 mins into the Ministers speech #DCA

— Louise O'ReillyTD (@loreillysf) July 19, 2016
SHARE this news story.