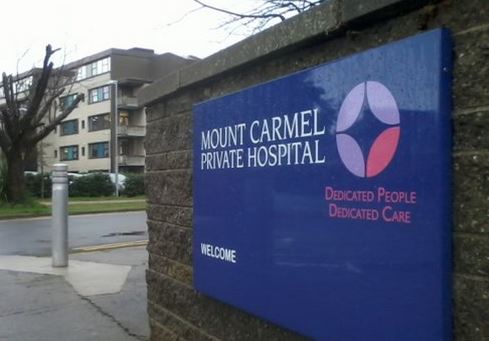 Mount Carmel Hospital, which provides maternity services to private patients, has announced that a liquidator has been appointed to the company.
All current patients in Mount Carmel will be fully cared for, while o
bstetrics patients scheduled over the coming
days will also be looked after by hospital.
All of these
patients will be contacted by phone to confirm these
arrangements.
Mount Carmel says mums who are booked in
for maternity services in the weeks and months
ahead will be transferred to alternative maternity hospitals.
The liquidators will be working closely with the HSE
during this transition and all patients will be
contacted to facilitate alternative arrangements over the coming
week.
It's also been reported that the appointment of a liquidator will result in the loss of over 300 jobs.
A helpline and email facility has been established by the Joint
Provisional Liquidators to cater for queries from patients. The
helpline will operate from 9 am to 5 pm daily.
Phone: 01 408 6966 Email: mountcarmel@rsmfgs.ie