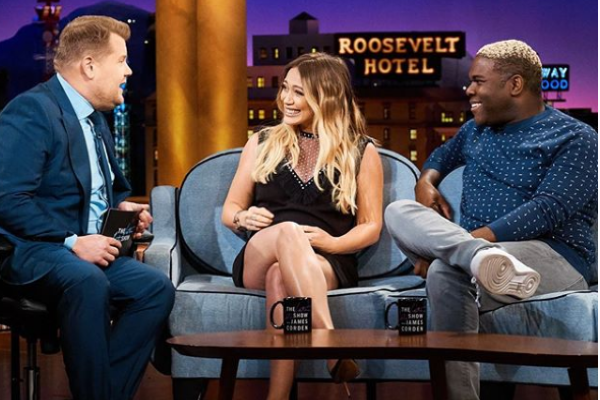 Picking a baby name for your impending arrival can be head wrecking.
However, Hillary Duff explained how her six-year-old son, Luca has solved the problem, by coming up with a very unique name for his sibling.
Appearing on The Late Late Show With James Corden she revealed the baby-naming situation.
"We're up for any kind of suggestions, but Luca thinks Cofant Croissant is, like, the coolest name," she told the host.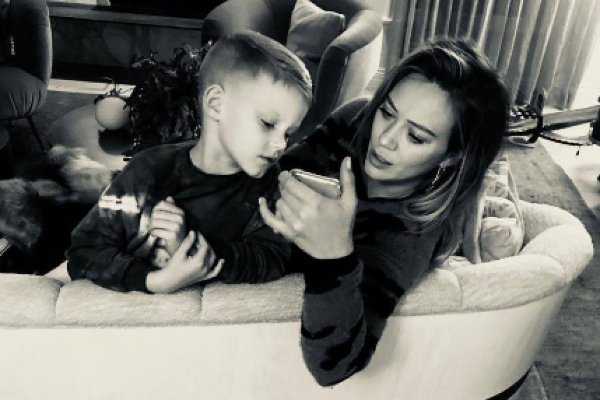 Later on in the chat, she said the six-year-old insists "there's no separating the two" names, they must go together.
While the 30-year-old mum thought the idea was "concerning."
James and fellow guest Sam Richardson seemed to get behind Luca's name choice.
"There's no way they're not a success in whatever they turn their hands to," Corden argued. "No one's ever, like, working in a call center called Cofant Croissant," said James.
Watch out for the toothless one. He slays you pic.twitter.com/JmlflWidhl

— Hilary Duff (@HilaryDuff) January 4, 2018
After a little back and forth, the actress joked she was "convinced" it was the right name.
"I don't think you should rule it out," the host chimed in. "Either Cofant Croissant or Michelle."
Luca might be a pro at coming up with original baby names, but it seems it isn't his only talent.
"He told his friend at school the other day that he's having a sister that's part red-butt monkey," explained the Lizzie Maguire star.
"So, we'll see. We never know," she joked.
Though we loved Luca's imagination, it's fair to say that the family are still open to baby name suggestions.